Australian Wildlife Society (AWS), formed in 1909, is a national not-for-profit conservation organisation. Our mission is to conserve Australia's wildlife (flora and fauna) through education and involvement of the community. We are dedicated to the conservation of Australian wildlife in all its forms through national environmental education, political lobbying, advocacy and hands-on conservation work. AWS is a registered company limited by guarantee with ASIC and is responsible for complying with all its regulations. AWS is funded through membership fees, sponsorship, partnerships and donations. The Society is managed and controlled by an elected board of ten volunteer directors. We hold regular monthly meetings, on the first Wednesday of each month in Sydney, to discuss important wildlife conservation matters and make a number of significant decisions.
Furthermore, we act as a watchdog and provide advice to government agencies and institutions regarding environmental and conservation issues concerning all aspects of wildlife preservation. Our Society has always known that a battle is never really won until the victory is enshrined in legislation. We have always tried to convince politicians of the necessity to include the preservation of Australia's wildlife and its vital conservation habitat in all their planning and environment issues and discussions. 
The Society offers four annual awards - Serventy Conservation Award, Community Wildlife Conservation Award, Wildlife Rehabilitation Award and Youth award. Our Society is aware that many organisations and thousands of volunteers are working tirelessly to save threatened species as well as the humble and more common Australian species and the precious wildlife habitat in which they live. We are aware of the wonderful work being carried out by conservation organisations and volunteers across the country. We are very proud to acknowledge and reward these individuals or conservation groups and encourage them to continue their good work on behalf of the whole community.
Another highlight is the awarding of our ten University Scholarships offered to honours or postgraduate students at Australian universities. Each year, ten $1,500 grants are awarded. Grants are available for research projects of direct relevance to the conservation of Australian wildlife – flora or fauna. We also award three special scholarships at University Technology Sydney, University of New South Wales and Western Sydney University.
Our Australian Wildlife magazine is the flagship of the Society and has proved to be extremely popular amongst all of our members. We invite members to distribute copies to family and friends and to invite them to become members. Our fortnightly E-newsletter is distributed nationally (and internationally) and has also proven to be very popular with our members and we encourage them to forward the newsletter on to their family, friends and associates to help spread the importance of wildlife conservation.
The Society introduced FREE membership to all students in Australia in 2019, which enables students to receive access to the quarterly E-magazine Australian Wildlife, monthly E-Newsletter, and access to the members portal which provides students with current information, resources and wildlife photographs for use in projects. Furthermore, students stay informed of the collective work being promoted nationally. Students may be able to contribute wildlife-related material to one or both publications by emailing [email protected]. We hope that providing FREE membership to all students across Australia will allow students to explore and develop a deeper understanding of environmental issues, engage in problem-solving, gain skills to make informed decisions and take action to improve the environment.
The Society also holds a Threatened Wildlife Photographic Competition. This is a national competition that rewards and promotes the conservation of threatened or endangered Australian wildlife through the medium of photography. The Australian Wildlife Society invites photographers to raise the plight of threatened or endangered wildlife across Australia. Our Society aims to encourage the production of photographs taken in Australia, by Australians, which reflects the diversity and uniqueness of threatened or endangered wildlife.
The Society has four active social media platforms: Facebook, Twitter, YouTube and Instagram. Please join us! 
What are the benefits of being identified with the Australian Wildlife Society?
Here are some to be considered.
Durability: The Australian Wildlife Society (previously known as the Wildlife Preservation Society of Australia Limited) is one of Australia's oldest wildlife conservation organisation. Founded in May 1909, it has served Australia for over 100 years. The Society has survived two world wars, economic depressions, and social turmoil. Our brand image is one of endurance – we have always been here and we will always be here!
Service: The Australian Wildlife Society has been served by committed volunteers throughout its entire existence for more than 100 years. Without any form of Government financial assistance, which some other conservation organisations enjoy, we have fought for the conservation and welfare of Australia's unique wildlife without fear or favour and have achieved many remarkable victories. We are still an organisation of volunteers willing to give our own time free for the benefit of the wider Australian community
Integrity: Due to our heritage and committed service we have earned the respect of other conservation organisations as well as Governments and agencies. As a result, we have been invited to sit on Government advisory panels and agency committees i.e. Kangaroo Management Advisory Panel, NSW Pest Animal Council and Greater Sydney Regional Pest Animal Management Committee, local government strategic planning advisory committees etc. We have developed a set of well-considered policies which are publicly available on our website.
Genuineness: The Australian Wildlife Society focuses on the welfare of all Australian wildlife. We are strongly identified with Australia. The echidna on our logo has been identified with us long before it appeared on Australia's five-cent coin. As an early conservationist said, we are 'down to earth' in our wildlife conservation work, like the echidna. We are the epitome of genuine Australianness.
Any organisation that wishes to project an image of durability, service, integrity, and genuineness can do no better than identify itself with the Australian Wildlife Society.
Honorary Secretary and Chief Executive Officer, Patrick W Medway AM
Throughout his career Patrick has maintained a keen and enthusiastic interest in wildlife preservation and conservation.
He joined the Society in 1985 and took Life Membership of the Wildlife Preservation Society in 1988. He has been an active member serving as Honorary Secretary and Executive Director of the Society since 1995.
Patrick graduated from the University of Technology, Sydney (Diploma in Public Relations with Credit – 1974, BA Communications – 1977) and the University of New South Wales (Master's degree in Educational Administration – 1991). He is a member of the Australian College of Educators (MACE) and is a Fellow of the Public Relations Institute of Australia (FPRIA), as well as being an Honorary Life Member of the International Police Association, Australian National Section (HLM 22).
Patrick was seconded from the NSW Department of Education to serve as Director and Chief Education Officer of the Currumbin Bird and Wildlife Sanctuary on the Gold Coast from 1985-87. He has also spent time at the Wetland and Waterfowl Centre in Slimbridge in the United Kingdom and has visited many major wildlife parks, wildlife sanctuaries and botanic gardens around the world.
With his professional qualifications, experience and expertise he has been actively involved in a number of conservation, zoological, botanical and educational associations across Australia. He co-authored Conservation Victories with the late Dr Vincent Serventy AM and commissioned two other publications Conserving Australia's Wildlife and 100 Years of Saving Australia's Wildlife to mark the Centenary of the Society in 2009.
Patrick was appointed to the State Council for the NSW Nature Conservation Council in 1995 and served for five years. He was appointed to the NSW Pest Animal Control Council in 2002 and serves on the NSW Kangaroo Management Advisory Panel.
Patrick is a former Chairman of the Towra Point Steering Committee and President of the 'Friends of Towra Point Nature Reserve' and has an abiding interest in wetland and wildlife management.
Patrick was elected as National President on the retirement of Dr Vincent Serventy AM in 2002 and served for eight years in that capacity before nominating Suzanne Medway to the position of President of the Society in 2010.
Patrick was appointed a Member of the Order of Australia (AM) on 26 January 2003 in the Australia Day Honours for his 'Service to conservation and the environmental through environmental education in a range of organisations and committees concerned with the preservation of wildlife and nature, particularly the Australian Wildlife Society'.
His current ambition is to establish a sustainably and commercially viable National Headquarters for the Society over the next year or two. 
President and Australian Wildlife Editor, Suzanne Medway AM
Suzanne was born in Kogarah, Sydney, and educated at Kingsgrove High School and St George TAFE. She holds an Associate Diploma in Business (Office Administration) and is a Justice of the Peace for NSW.
She has had considerable experience at middle and senior management positions in commercial business, including Seagram Limited, A & A Insurance, and served as Company Secretary for Australian Defence Industries (a multi-million dollar government defence company) prior to retiring. She has travelled widely and is familiar with most aspects of Australian wildlife conservation.
Suzanne has had prior board experience serving as a director on the boards of the Business Enterprise Development Agency in Mascot and the Business Enterprise Centre in Southern Sydney.
She also served as Secretary and then Vice-President of the Central Gold Coast Chamber of Commerce and board member of the Brighton Le Sands Chamber of Commerce.
Suzanne has been a member of the Society since 1988 and was elected as Secretary/Executive Director in 2002. Since that time Suzanne has modernised the office administration, created and maintained the website, increased the membership base and raised the standard of the Australian Wildlife magazine to a very professional level, along with the new wildlife email newsletter. Suzanne was awarded Life Membership of the Society in February 2009.
Suzanne has edited three books for the Society – Conserving Australia's Wildlife, Conservation Victories and Battles Yet to Win and 100 Years of Saving Australia's Wildlife.
Suzanne was awarded Environmental Volunteer for 2010 in the prestigious NRMA Helping People Awards and was named Rockdale 2019 Local Woman of the Year. 
For the past 10 years Suzanne has served as the Society's National President. Suzanne has overseen a number of major achievements during her tenure, including the implementation and completion of the Towra Beach Restoration Project in Botany Bay. Suzanne also introduced an Australian Wildlife Society scholarship program, which to date has awarded more than 100 scholarships to university students.
Vice President, Ken Mason
Ken became a Director on the Board in March 2012 and was appointed Vice President in 2014. He is a retired businessman having had successful careers in both the construction and entertainment industries. As a self-employed independent contractor, Ken worked tirelessly for the improvement of his industry and was President of two industry organisations, the MRCAA and Building Industry Sub-Contractors Association of NSW. Past President Lugarno Progress Association. As a musician/entertainer, Ken was the winner of several industry awards and was for some years Treasurer and Committeeman for the entertainment industry 'Mo Awards' Association. Ken and his family have had a lifelong interest in wildlife conservation and have travelled widely visiting many natural areas. During his previous four years on the AWS board, Ken has strived to ensure that the Society is financially secure and commercially equipped to be able to promote and support wildlife conservation programs across Australia and university student grants for bright young people to study wildlife conservation issues. His commitment to the board of directors is to continue to work for the successful future of the Society.
Vice President, Stephen Grabowski
Stephen has been active in the financial services industry for over 20 years. Stephen holds an Advanced Diploma of Financial Services (Financial Planning) and a Graduate Certificate of Applied Finance and is currently studying at university for his Masters. Stephen is also a Justice of the Peace. With these qualifications and experience, he is well qualified to help clients, do what they want, when they want and with who they want through financial freedom. Stephen has his own firm 'Grabowski Financial Planning' and manages AWS funds. Previous to Stephen's involvement, the return on our investments was negligible. Under Stephen's stewardship, the Society's investments grew considerably. We feel that the Society's investments have been in safe hands and we have no hesitation in endorsing Stephen as a trustworthy and extremely competent financial manager. Stephen is also a lifetime member of AWS. Stephen's future goals for the Society are to grow our membership base and social media profile and establish as a "go-to" peak conservation organisation.  
Director,
Associate Professor Julie Old
Associate Professor Julie Old is a wildlife biologist, that is passionate about educating future wildlife researchers and helping to conserve the natural environment. She completed her PhD in 2002 in marsupial immunology and worked as a postdoctoral research fellow at Macquarie University prior to commencing her teaching position at Western Sydney University in 2006. Julie's research expertise combines immunology, developmental biology, molecular biology, anatomy, microscopy, ecological techniques and citizen science to solve important issues in wildlife health and disease, especially marsupials. Julie is also the Chief Investigator of the Citizen Science project, WomSAT, that aims to educate the wider community about wombats and sarcoptic mange. Since 1998, her research has resulted in over 90 research publications in high impact journals including PLoS One and DCI. She joined AWS as a board director in 2018. Julie founded the 'Youth Award' for AWS, an annual prize of $500 which is awarded to a young individual or small youth organisation who contributes to the conservation of Australian wildlife. Julie's future goals for the Society are: (1) Support current and future wildlife conservationists to protect and conserve our native wildlife for future generations, (2) Enhance the ability of wildlife researchers to increase our knowledge of Australia's flora and fauna, thus providing information critical to understanding how we can best conserve our unique flora and fauna, and (3) Educate the wider community on issues affecting our native flora and fauna so that everyone can make informed decisions to aid species conservation.
Brian Scarsbrick AM, Director
Brian is an innovator and strong networker with government, industry, the corporate sector and research/academic communities. Brian has held senior positions throughout his career, from Regional Director of Agriculture, to leading a small professional multi-disciplinary team at Landcare Australia Ltd., and to the most recent, Chief Executive Officer of The National Trust of Australia NSW (2012-2017).  Brian succeeded in helping to bring about a culture change in addressing soil degradation and water and air pollution through developing 'win-win' partnerships between corporates, government and the community. In 2007 Landcare Australia Ltd. established a Carbon Trading  Pool (CarbonSmart) of Landcare group biodiversity plantings. CarbonSmart  then targeted large companies to reduce their carbon footprint and enhance their Corporate Social Responsibility image in relation to environmental and social issues and financially assist farmers through carbon farming. Brian became a member of the Society in 2019 and was appointed as a Director in March 2020. Brian's future goals for the Society are: (1) Provide assistance and advice to help facilitate the recovery of biodiversity with particular emphasis of wildlife following the devastation from the Australia wide bushfires, (2) to bring an enhanced botanical and habitat perspective to the activities of the Society, and (3) help promote the importance of enhancing flora biodiversity (in particular trees) in reducing carbon emissions.
Director, Philip Sansom
Philip has formal qualifications in Visual Arts and Creative and Performing Arts as well as extensive experience on various board appointments, committees and in local government. Philip was a teacher, Head Teacher and Consultant with the NSW Department of Education. Philip has a Diploma in Art Education, Graduate Diploma in Expressive and Performing Arts and a Master of Education. Philip was a Councillor on Hurstville City Council from September 1991 to May 2016, Mayor on three occasions and received the title of Emeritus Mayor in 2016. Philip was chair of the Sydney Metropolitan Catchment Management Authority (SMCMA) 2008 to 2011 and served for 15 years on the Metro South West National Parks and Wildlife Service Regional Advisory Committee (2000 – 2015). Philip is currently chair of the Australia Day Botany Bay Regatta Committee and a Director on St. George Basketball Association, Shopfront Arts Co-Op, Lugarno Lions Club and was appointed as a Director on the Australian Wildlife Society on 7 March 2018. Philip's corporate governance and board experience has extended over a number of organisations and has covered a number of areas including budget preparation, risk management, audit processes, program management and evaluation.  As Chair of the SMCMA Philip oversaw all aspects of the administration of the Authority ensuring the general manager, staff and board met all legislative requirements and was provided with advice and information to enable the Board to effectively carry out their responsibilities as Directors of the SMCMA. Philip's future goals for the Society are: (1) to protect and conserve Australia's native wildlife, (2) continue to support wildlife conservation research, and (3) provide the opportunity for our community to be more informed about Australia's native flora and fauna. 
Director, Wayne Greenwood
Wayne joined the Society in 2009 and became a Director on the Board in 2016. He has a BA, Master of Transport Management, Registered Project Manager and Dip PM, CMILT, AFAITI, MAIPM. Wayne is the Managing Director of Project Management Pty Ltd. He has a long term interest in wildlife conservation with strong family connections in the country. He is very committed to helping to save Australia's native wildlife and to promote Land for Wildlife projects. Wayne expects to retire to Kangaroo Valley and will have more time to devote to helping the Society and its projects. Wayne and his wife Jeanette's property is part of the Greater Eastern Ranges Wildlife Project and over the past few years, he has been actively remediating areas of their property which have enabled wildlife like Lyrebirds, echidnas and wombats to return in number to their property. Wayne's future goal for the Society is to promote wildlife conservation in all schools for future generations of children. 
Director, Trevor Evans
Trevor joined the Society in 2001 and in 2009 was nominated representative of Australian Ecosystems Foundation. He became a Director on the Board in 2016. Trevor holds a Bachelor of Applied Science (Ecotourism & Ecosystem management) from Charles Sturt University NSW. Trevor is General Manager of Secret Creek Wildlife Sanctuary, Lithgow and has a wide experience in wildlife management, wildlife conservation, environmental education programs and hands-on experience in breeding rare and endangered species. Trevor represents on a number of government and agency threatened species programs/projects. He was awarded Conservationist of the year in 2010. Trevor holds a Reptile Keepers' licence (RK59930 – Class 1 Licence) and an Outdoor Guide licence (NPWS of NSW).  He is also licensed to hold endangered species, exhibit Australian Wildlife (DPI l0032) and is licensed with Zoo and Aquarium Association.  Trevor was recipient of the Wildlife Preservation Society Community Conservation Award in 2009. 
Treasurer, Alice Suwono 
Alice is a Certified Public Accountant with over 20-years experience in the Accounting and Finance Departments, with particular focus on improving business process efficiencies. Alice has extensive experience in cash management, completed multiple system transfers and has a deep understanding on the system work as an integration of various different modules. Alice joined the Society and became Treasurer in 2018.  
National Office Manager, Megan Fabian
Megan is a conservationist who is passionate about safeguarding wildlife and natural ecosystems for future generations. She has grown up participating in outdoor activities such as bush walking and camping, which has played a key role in fostering her passion for nature and wildlife. Megan completed a Bachelor of Natural Science (Animal Science), majoring in Zoology and sub-majoring in Conservation Biology, and Master of Research Degree in Wildlife Conservation/Citizen Science at Western Sydney University (WSU). Megan's research has resulted in three publications. She has worked in the field as a sessional Academic, Animal Technician and volunteer zoo keeper. Megan taught 'Animal Science' and 'Animal Health and Welfare' subjects at WSU, she was an Animal Technician for two years working with small native mammals and reptiles, and worked at Symbio Wildlife Park where she gained experience with native birds, mammals, reptiles and invertebrates. She has also travelled to parts of Australia and around the world to broaden her knowledge of wildlife and wildlife-related issues. Megan has been an active member of the Society since 2015 and secured her position as the National Office Manager in May 2019. Megan's future goals for the Society are: (1) to become more well-known in the wider community and established as a prime wildlife conservation organisation, (2) to continue to support wildlife conservationists to protect Australia's flora and fauna, and (3) to educate and encourage the wider community to take action in conserving the natural world for future generations.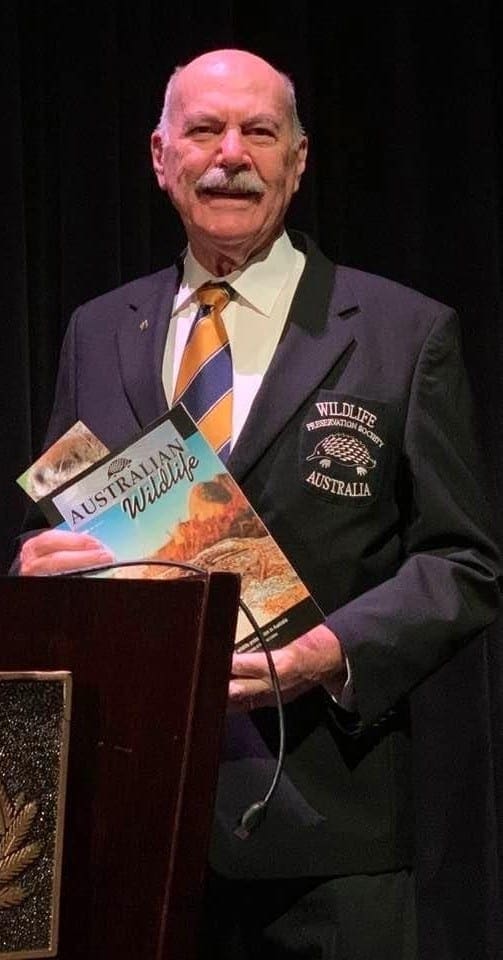 Patrick Medway AM
Honorary Secretary/Chief Executive Officer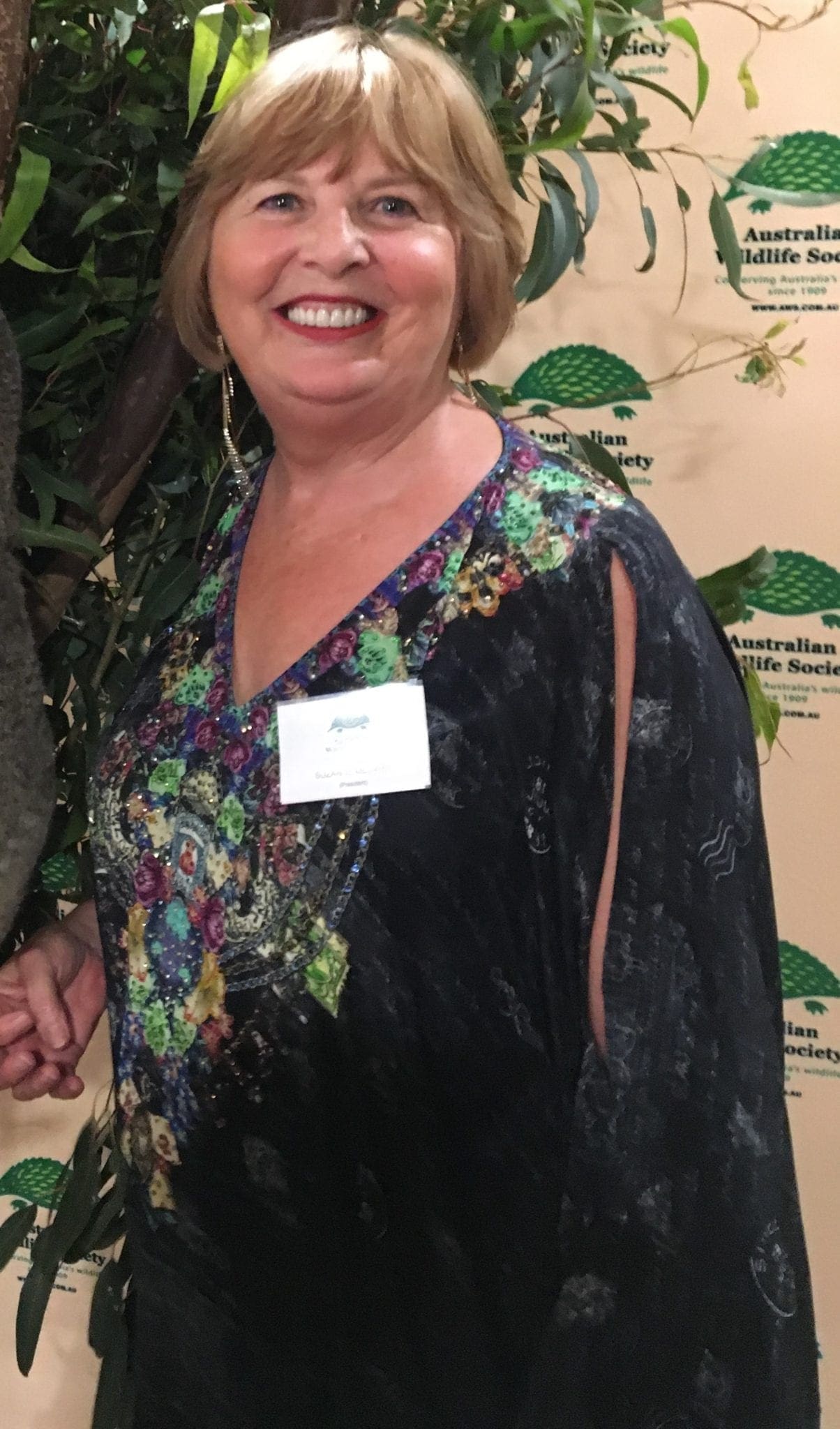 Suzanne Medway AM
President/Australian Wildlife Editor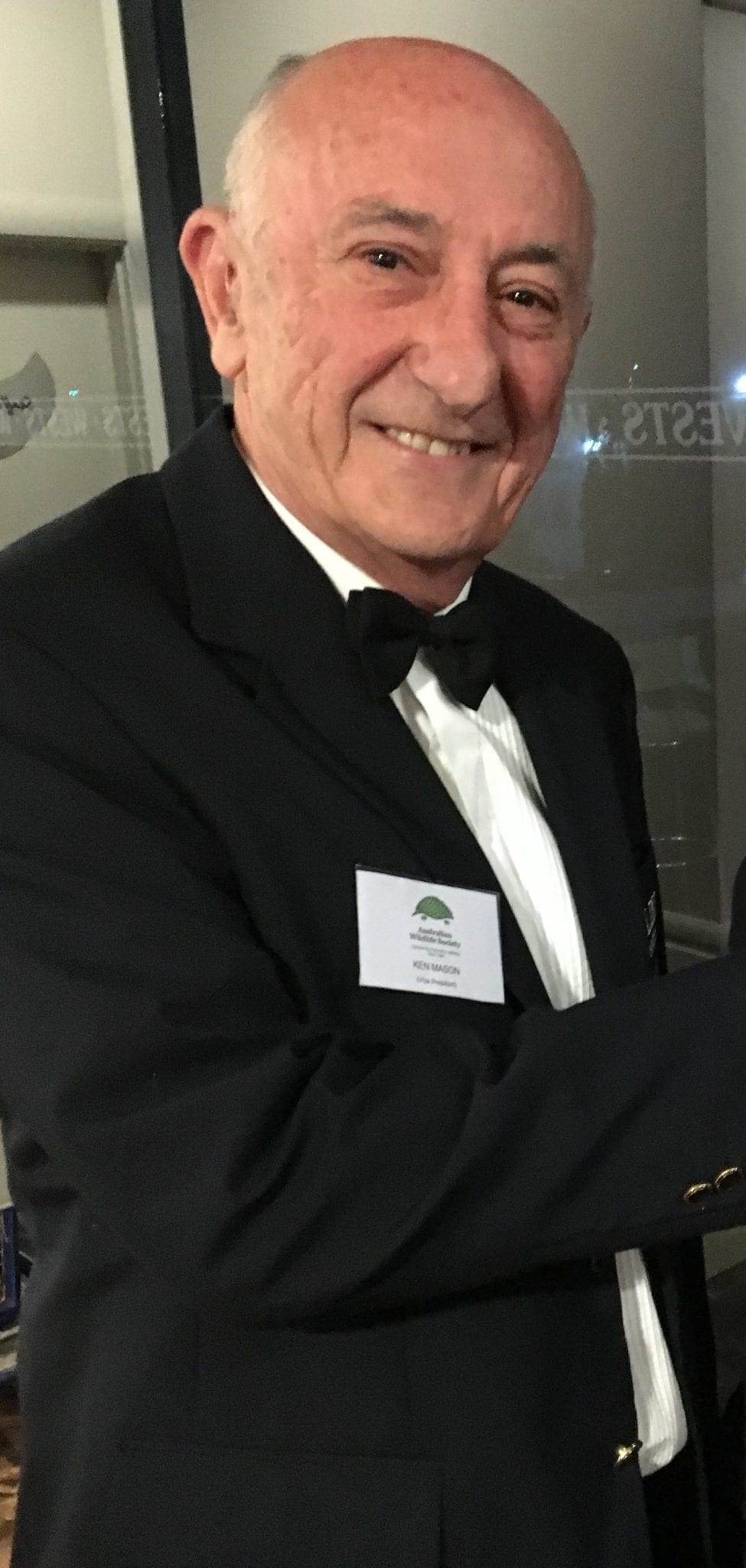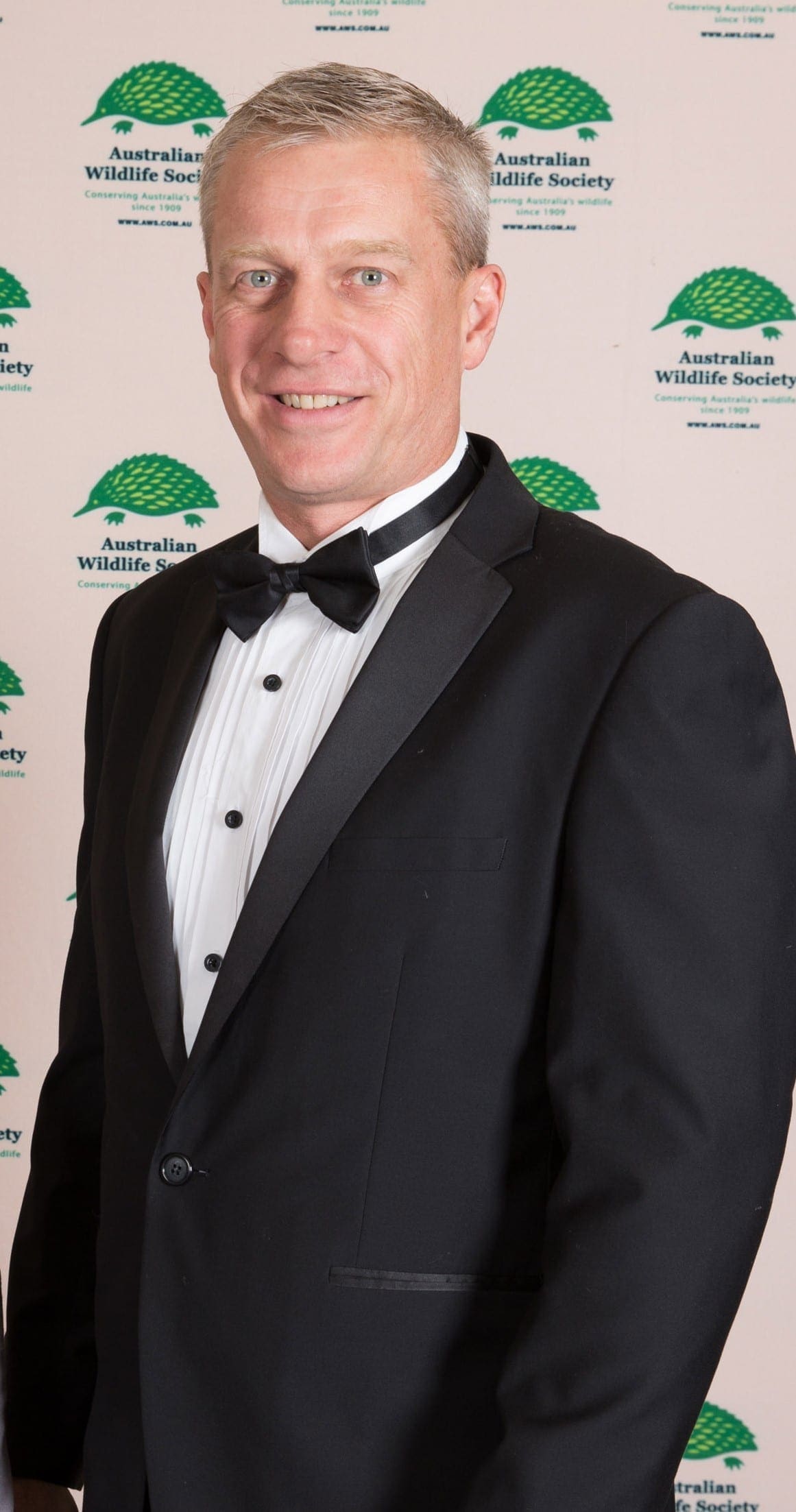 Stephen Grabowski
Vice President/Financial Advisor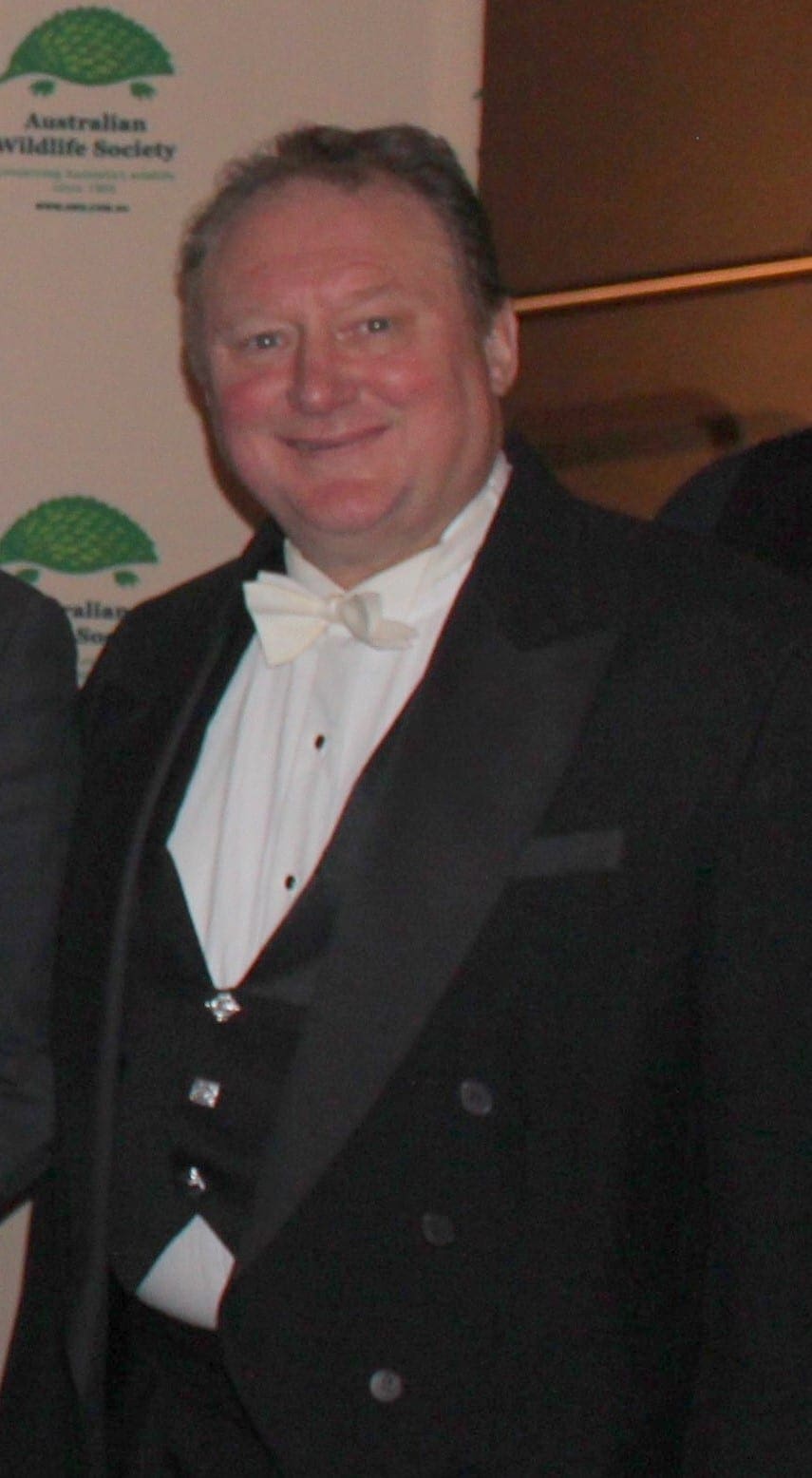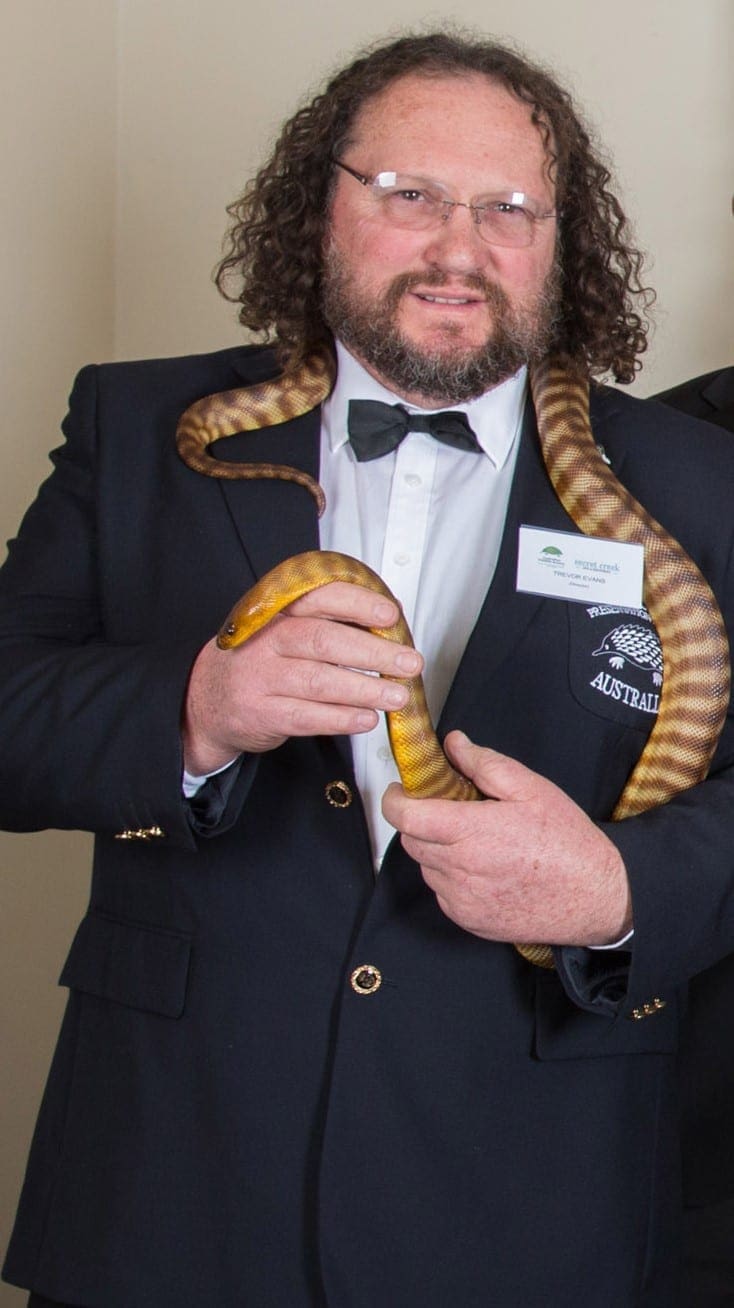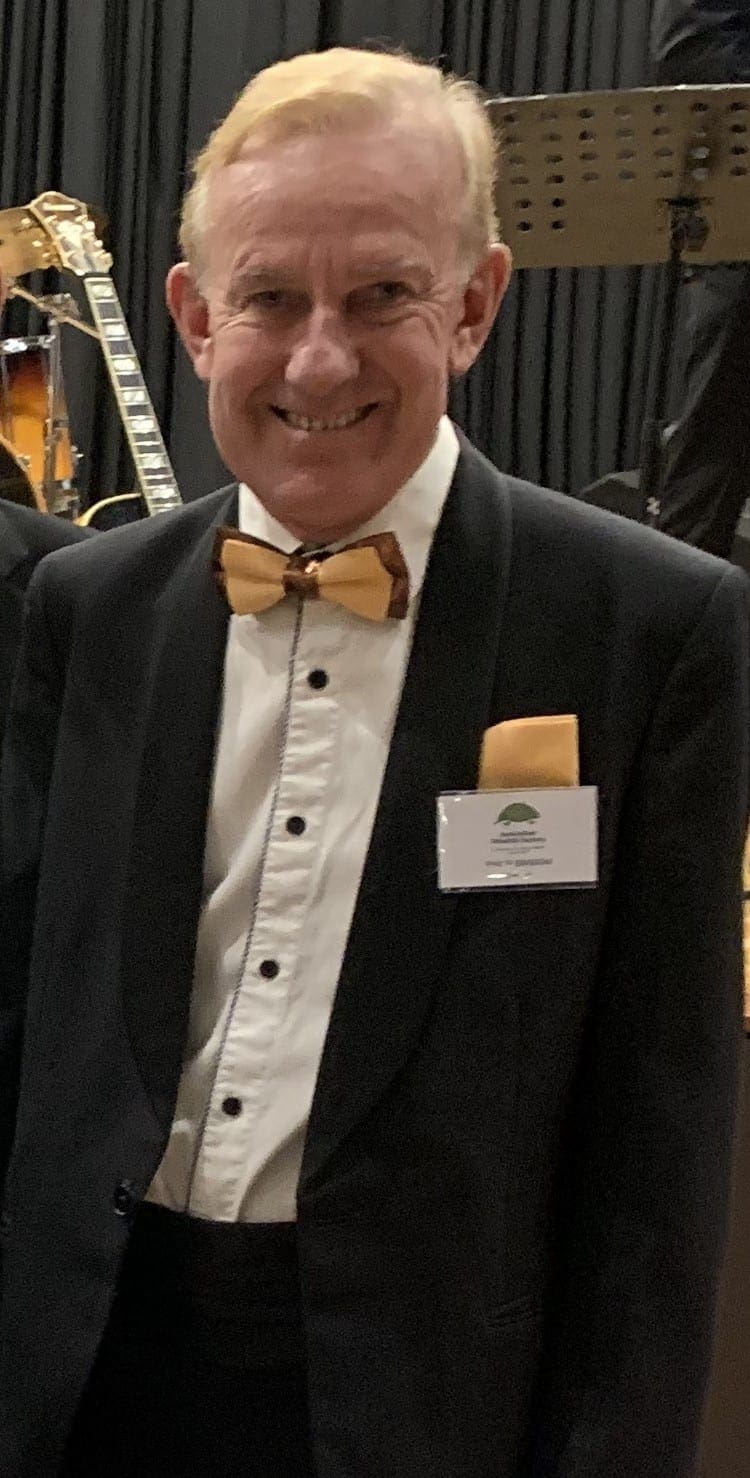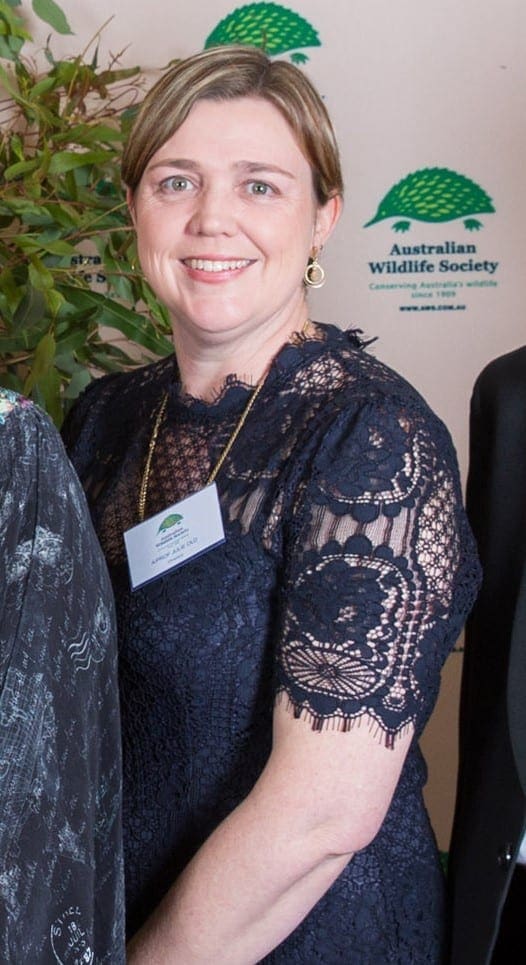 A/Prof Julie Old
Director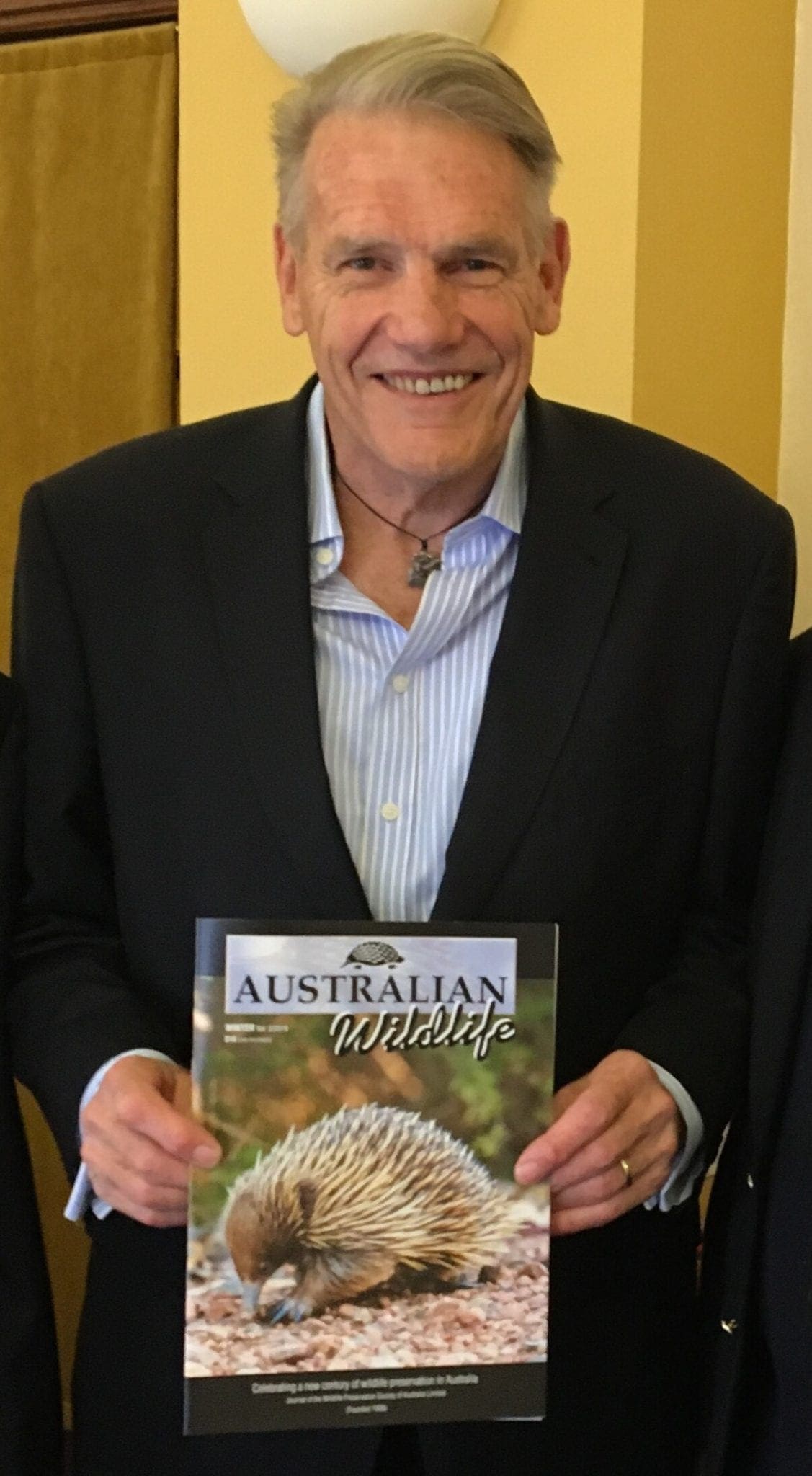 Brian Scarsbrick AM
Director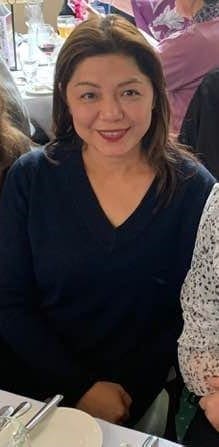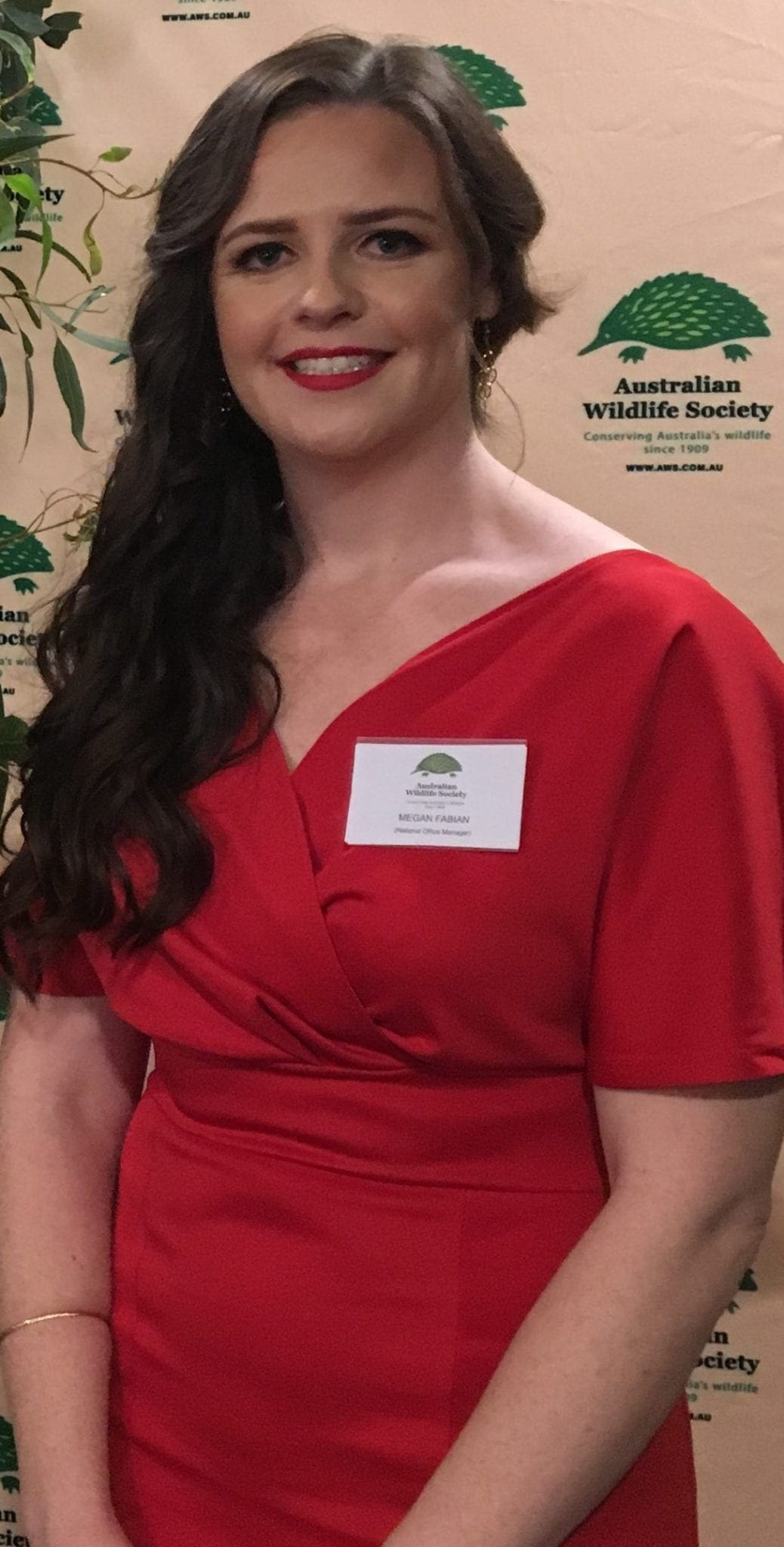 Megan Fabian
National Office Manager
Green Commandments for a better world
The Green Commandments for sustainable development of our Planet are:
01. All people have a right to an Earth where they can live in good health and enjoy a fair quality of life.
02. No one has the right to substantially alter the natural world in a way that will damage the world's basic resources.
03. All people must conserve the present diversity of the natural world. Extinction is forever.
04. All people must plan their future so the resources they use will be sustainable – and when they use non-sustainable materials, plan for a future when these will be exhausted.
05. All people giving aid to others must be sure the help will increase the quality of life of those they assist, not forcing them into new ways of living, destroying their culture.
06. All people must use the world's common resources with regard to all other people, both now and in the future.
07. All nations must carry out their obligations under all environmental agreements. A world court should decide on serious breaches, while other pressures such as boycotts must be used when more suitable for the occasion.
08. All nations must co-operate, not only in monitoring their own environment, but also in their obligations to the rest of the world.
09. All nations must develop a sustainable population policy and adhere to it.
10. All nations and all individuals must develop a new morality, not based only on particular religions but with values of respect for the rights of all humans and also those of the natural environment.