SNIP RINGS FOR WILDLIFE
The Society founded a new campaign called Snip Rings for Wildlife in 2020.  The campaign aimed to raise awareness and encourage individuals to protect Australia's wildlife, by cutting through plastic rings, rubber bands, hair ties, the loops of facemasks, and plastic dome-shaped lids, in their entirety, before disposing of them.  Each year, thousands of birds and air-breathing aquatic wildlife such as platypus, turtles, and water dragons are strangled, obtain significant injuries, and often die horrific deaths from discarded litter. Wildlife often becomes entangled in plastic rings, rubber bands, and hair ties that wrap around their beak or muzzle, preventing them from eating.  These items can also tangle up their feet, wings, or fins, limiting their movement.  Young animals can become entrapped in these items and as they grow, these items cut into their flesh, sometimes amputating limbs or killing the animal.  Other animals mistake these items for food and ingest them.
Despite contacting numerous manufacturers, informing them of the danger that plastic rings, rubber bands, and hair ties pose to native wildlife, and encouraging them to take action to improve their products, we are still experiencing the same problem and many companies are not taking action.  Jars, bottles, and tetra packs with plastic lids now come with a plastic ring that snaps apart from the lid upon opening or a peel-off seal under the cap. While we continue to encourage companies to take action, we turn to our followers to ask for your support to protect Australia's wildlife and Snip Rings for Wildlife.  We encourage everyone to cut through plastic rings, rubber bands, and hair ties before disposing of them. It is important to remind ourselves that we can act, both as individuals and collectively, to bring about important changes ourselves and create real change. We acknowledge and commend the companies that have already taken action to make a positive change and improve their products for Australia's wildlife.
The Society encourages everyone to get behind and help promote the campaign, by posting a video of themselves on social media snipping through a plastic ring, rubber band, or hair tie before disposing of it. Do not forget to use the hashtag #snipringsforwildlife. We welcome artwork related to Snip rings for Wildlife for publication in our newsletter and on our website to help promote the campaign and emphasise the actions people are taking to protect Australia's wildlife. Material for publication can be sent to [email protected] We also encourage everyone to become a member of the Society to support the vital wildlife conservation work that is being implemented. 
Thank you 3MDR 97.1 FM and Graham Beal for having us on the program 'Roundabout'. It was a pleasure to chat with you and your listeners about the important work of the Society and our #snipringsforwildlife campaign. Interview at 1:03:33.
We were delighted to share the important wildlife conservation work of the Society on 'The Conversation' 88.6 Plenty Valley FM hosted by Matt Christie. For access to our interview, please visit the program held on 12 February 2021 at 12pm and click on the 'e' of the word 'conversation' at the bottom of the screen to skip ahead to the interview.
The Society created a template letter to help Australian's contact and encourage manufacturers to improve the design of their products to protect Australia's native wildlife.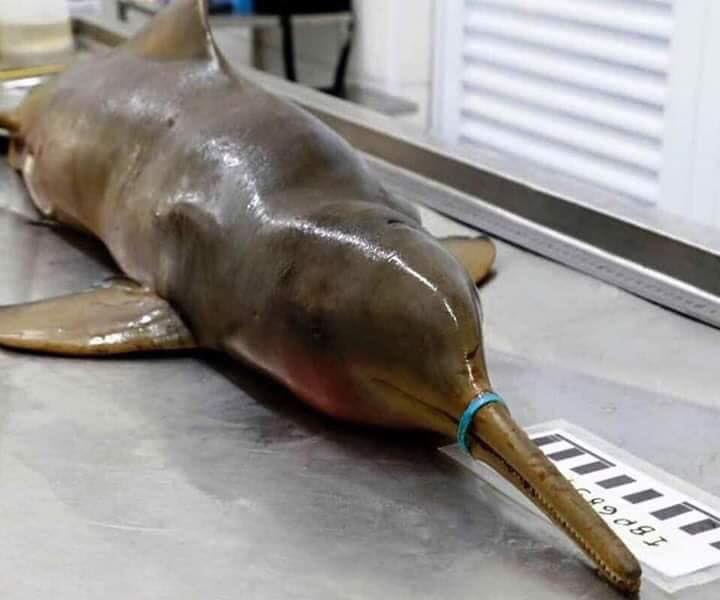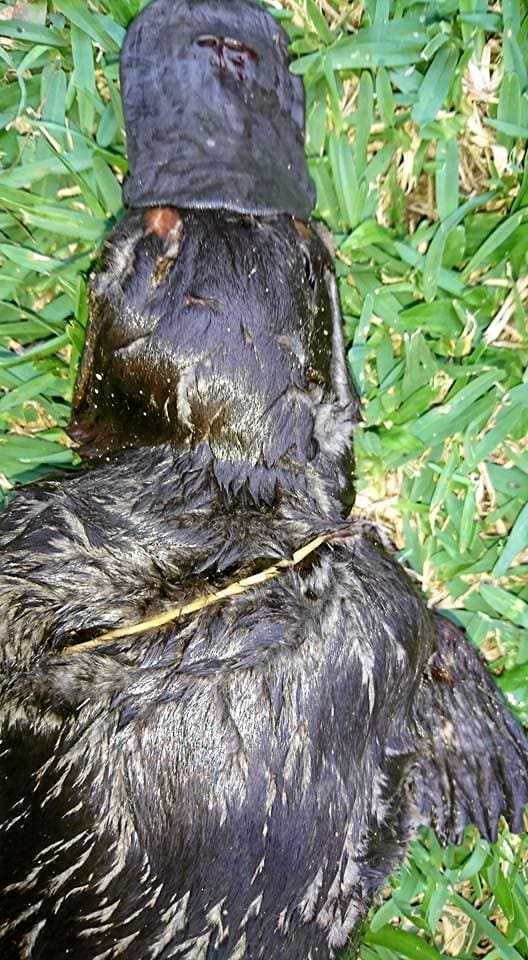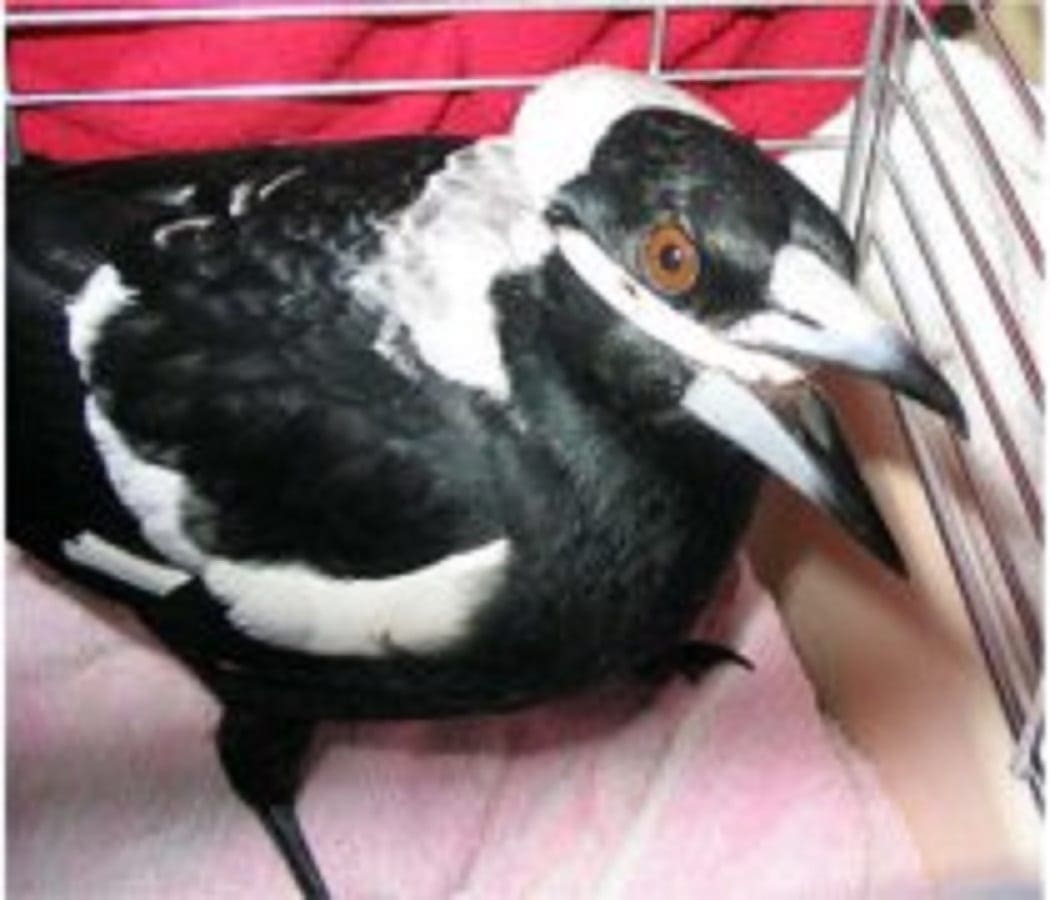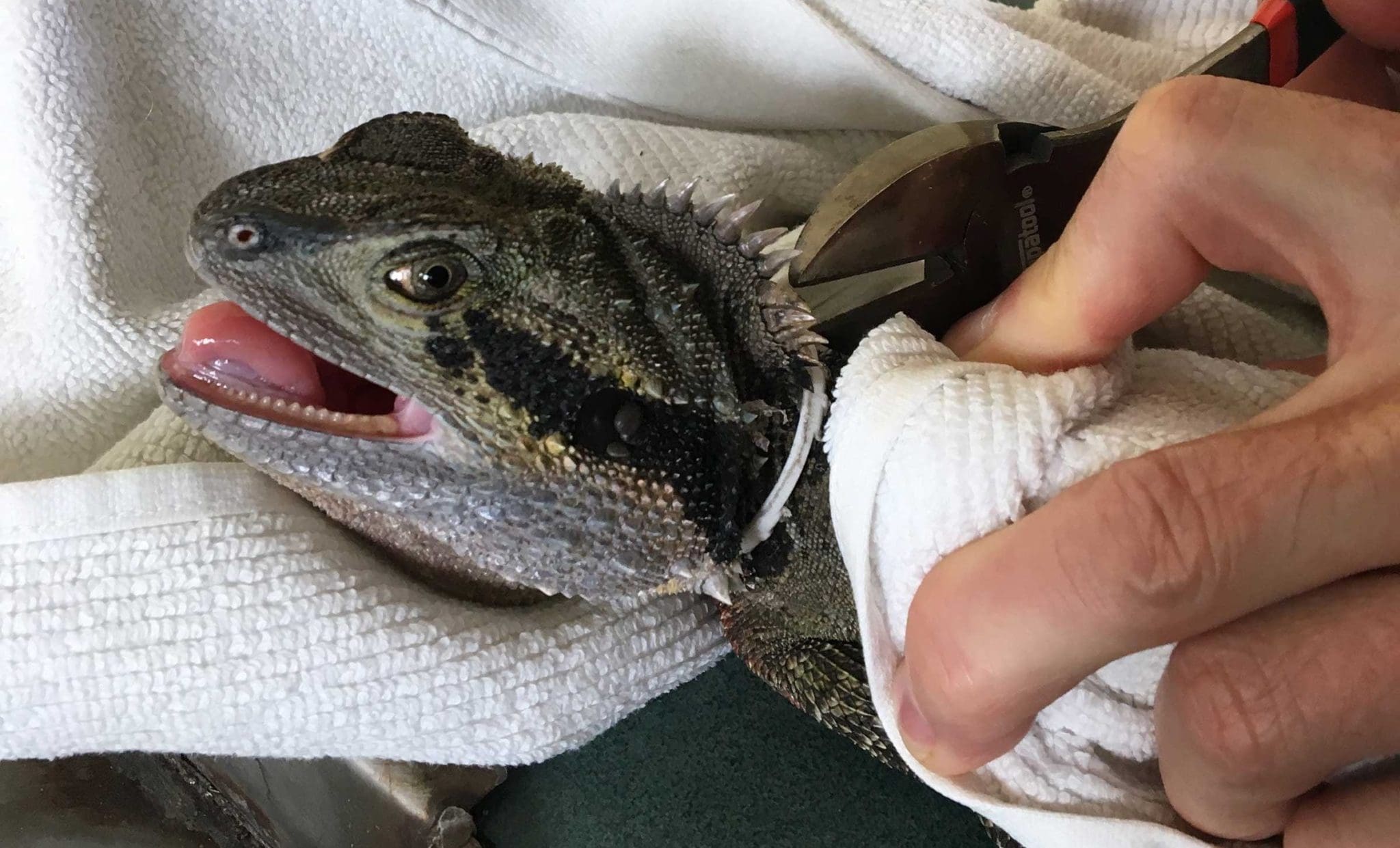 THE IMPACT OF BALLOONS AND BALLOON STRING ON WILDLIFE
Balloons are fun and make great decorations but can be a big problem when they are deliberately released into the environment. 
Balloons and balloon strings can entangle, choke, and kill marine life and other animals.  That is not to mention the wasteful use of helium, a non-renewable resource.
THE IMPACT OF FACEMASKS ON WILDLIFE
Don't forget to practice good hand hygiene and help stop the spread of COVID-19. 
Remember, the best protection against COVID-19 is to do all of the following:
> Wash your hands regularly.
> Stay home and get tested immediately if unwell.
> Wear a facemask = but do not forget to

#snipringsforwildlife

before disposing of the mask, to help protect Australia's wildlife from becoming entangled.
   Alternatively, please consider purchasing a reusable facemask.
THE IMPACT OF PLASTIC DOME-SHAPED LIDS ON WILDLIFE
WHAT TO DO IF YOU SPOT NATIVE WILDLIFE THAT IS ENTANGLED
Entangled Wildlife Australia is a citizen science project that allows members of the community to record sightings of native wildlife that are found entangled in items such as barbed wire, fruit netting, fishing netting, or other forms of entanglement e.g. discarded ring-shaped items.  The Australian-wide database of wildlife entanglements is used to identify risk hotspots, key risk factors, and the range (and prevalence) of species impacted.  
If an entangled animal is alive or if you are unsure, please first call your nearest wildlife rescue group before recording its details and location in the app. If the animal has been deceased for some time, please record this in the app along with a photo for verification purposes and to minimise possible duplication of a recording of a sighting. Please note: to minimise undue stress on an injured and already stressed animal, please ensure that the photograph is taken from an appropriate distance.