SNIP RINGS FOR WILDLIFE
The Society's Snip Rings for Wildlife campaign, established in 2020, aims to raise awareness and encourage individuals to protect Australia's wildlife by cutting through ring-shaped items such as plastic rings, rubber bands, hair ties, loops of facemasks, and plastic dome-shaped lids, in their entirety, before disposing of them.  Each year, thousands of birds and semi-aquatic, air-breathing species such as platypus, turtles, and water dragons are strangled, obtain significant injuries, and often die horrific deaths from discarded litter.  Wildlife often becomes entangled in ring-shaped items that wrap around their beak or muzzle, preventing them from eating.  These items can also tangle up their feet, wings, or fins, limiting their movement.  Young animals can become trapped in these items, and as they grow, these items cut into their flesh, sometimes amputating limbs or killing the animal.
Despite contacting numerous manufacturers, informing them of the danger that ring-shaped items pose to native wildlife, and encouraging them to improve their products to a wildlife-friendly alternative, many companies are not taking action.  Jars, bottles, and tetra packs with plastic lids now come with a plastic ring that snaps apart from the lid upon opening or a peel-off seal under the cap.  While it is a step in the right direction, it poses another issue being made of plastic.
While we continue urging manufacturers and the government to take action, we ask our followers for their support to Snip Rings for Wildlife.  All you need to do is snip the ring-shaped item in half, place it in the bottle, put the cap back on, and then you can place the item in your recycling bin.  We must remind ourselves that we can create real change.  The Society encourages everyone to get behind the campaign by sharing a post on social media.  Don't forget to use the hashtag #SnipRingsforWildlife.  
Should snipped plastic rings go in the recycling or general waste bin?
Unfortunately, the answer is not straightforward and can be somewhat confusing due to the recycling technology at different processing facilities.
Yes, you can separate the rings from the neck of the bottle before throwing the plastic ring in the recycling bin.  However, plastic rings and lids are often too small for current recycling technology to sort, so it is advised not to place them loosely in the recycling bin.  If the plastic ring is detected as too small, it will be automatically discarded and diverted to general waste.  However, if its small size is not detected, the plastic ring is more likely to be recycled with the larger items.  You may like to separate the plastic ring, place it in the bottle, and put the lid back on to ensure it gets recycled with the larger items.
Sometimes, the plastic rings and lids are not the same type of plastic as the bottle, but they can be easily separated in many processing facilities.
Ideally, it would be best to eliminate plastic rings during the product manufacturing stage – something the Society encourages manufacturers to do to help protect native wildlife.
Please check with your council for specific local advice on recycling plastic rings.
Additional information:
We have created a template letter to help community members reach out to manufacturers and encourage them to improve the design of their products to protect native wildlife.
THE IMPACT OF BALLOONS AND BALLOON STRING ON WILDLIFE
Balloons are fun and make great decorations but can be a big problem when they are deliberately released into the environment. 
Balloons and balloon strings can entangle, choke, and kill marine life and other animals.  That is not to mention the wasteful use of helium, a non-renewable resource. There are several alternatives to helium balloons, such as reusable or recyclable buntings, paper chains or garlands, paper tissue or material pom poms, pinwheels, bubbles, floating flowers, and eco-friendly kites.  
| | | | |
| --- | --- | --- | --- |
| STATE | BALLOON RELEASES BANNED | POSITION | LINKS |
| QLD | The release of balloons is considered littering (since 2011) and fines apply | BANNED | 2023 (Mass) |
| NSW | Up to 19 balloons can be released | | |
| ACT | Up to 19 balloons can be released | | |
| VIC | The release of balloons is considered littering and fines apply | BANNED | 1-Jul-21 |
| TAS | The release of balloons is considered littering and fines apply | BANNED | Litter Act 2007 |
| NT | Is proposing a ban by 2025. The Society is asking the ban to be expedited | by 2025 | 2025 |
| SA | Balloon releases considered littering but no enforcement | | |
| WA | The release of balloons is considered littering and fines apply | BANNED | 2022 |
THE IMPACT OF FACEMASKS ON WILDLIFE
Don't forget to practice good hand hygiene and help stop the spread of COVID-19. 
Remember, the best protection against COVID-19 is to do all of the following:
> Wash your hands regularly.
> Stay home and get tested immediately if unwell.
> Wear a facemask = but do not forget to

#snipringsforwildlife

before disposing of the mask, to help protect Australia's wildlife from becoming entangled.
Alternatively, please consider purchasing a reusable facemask.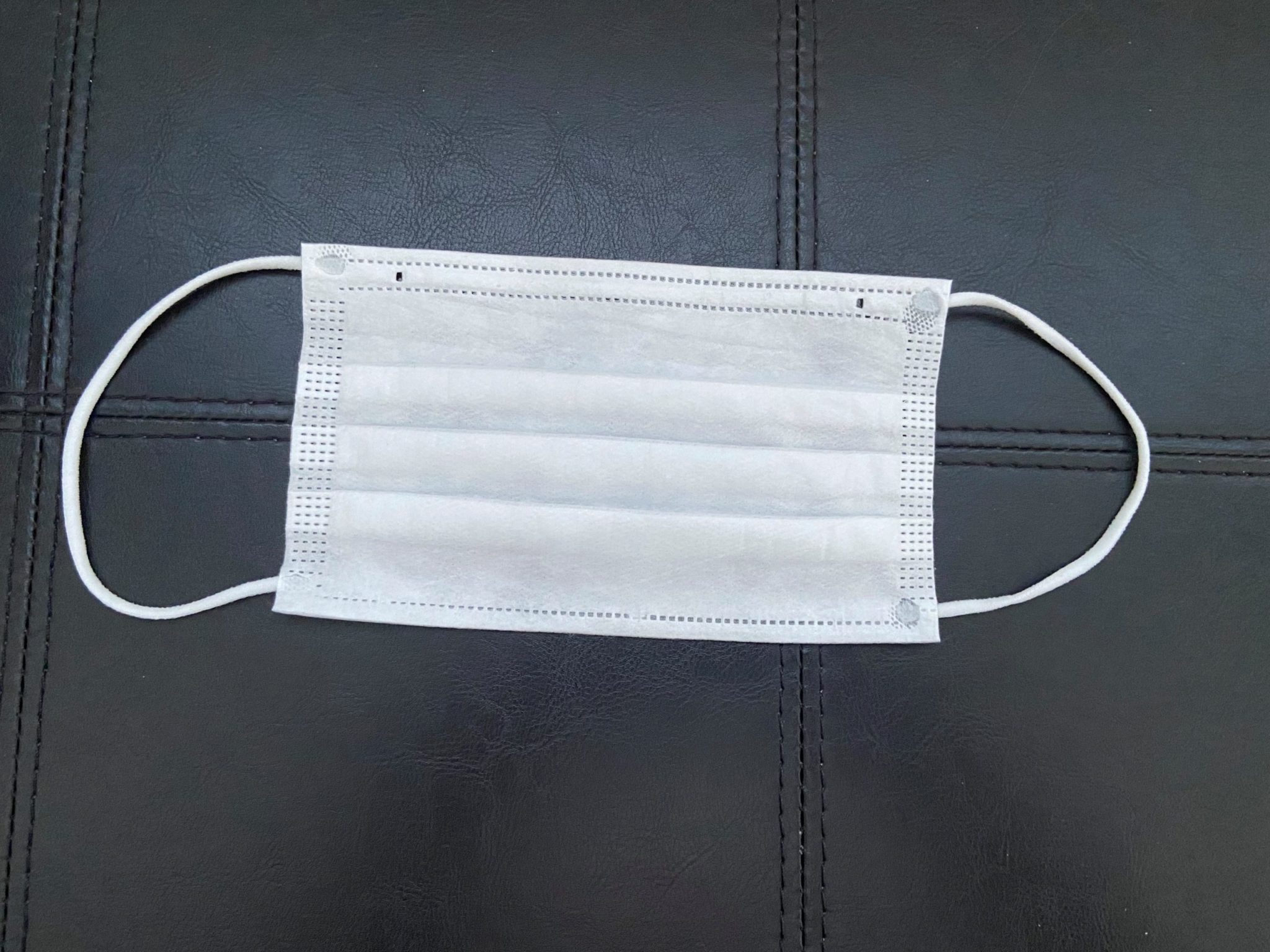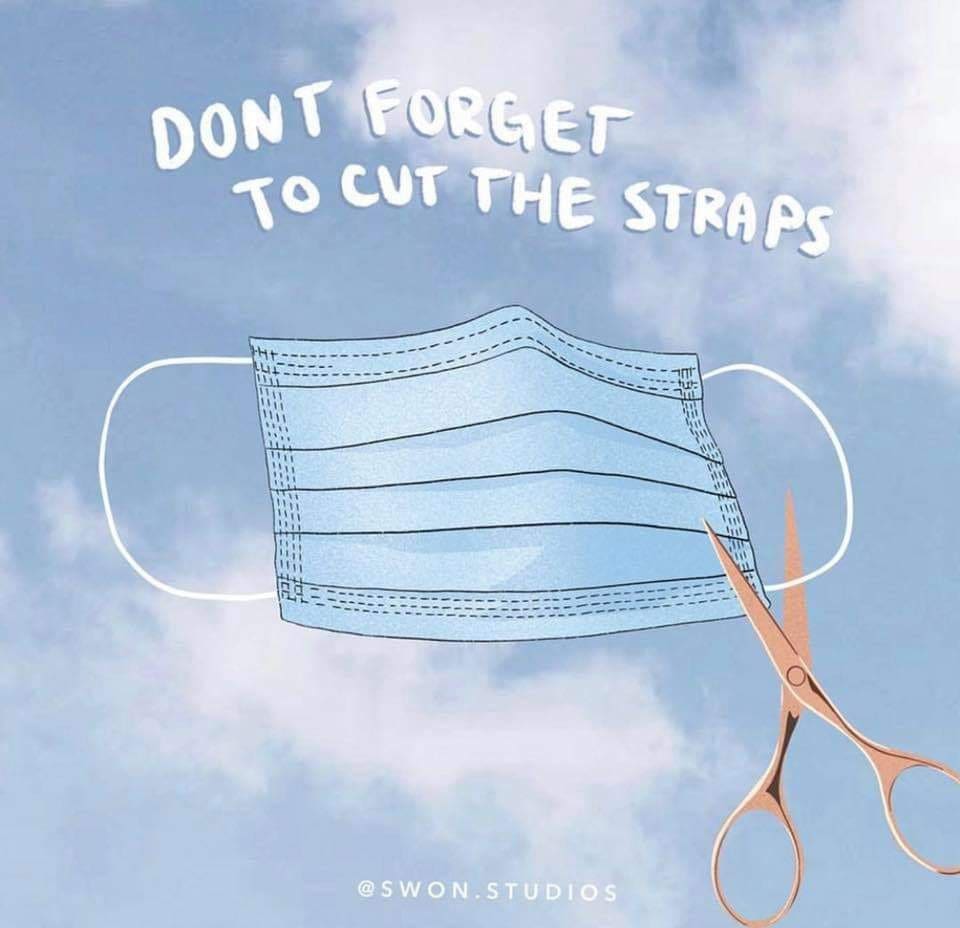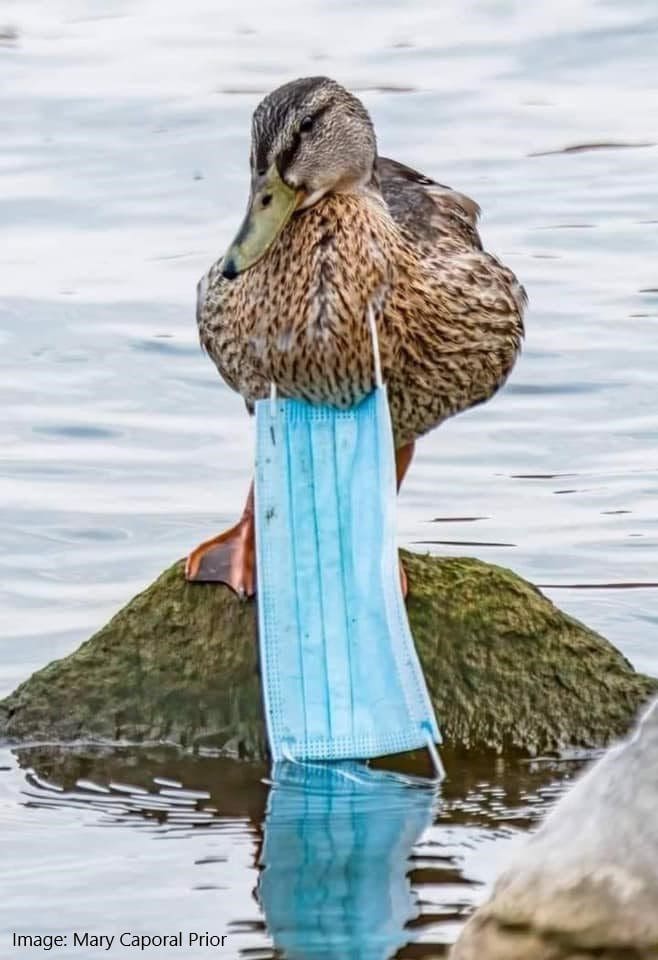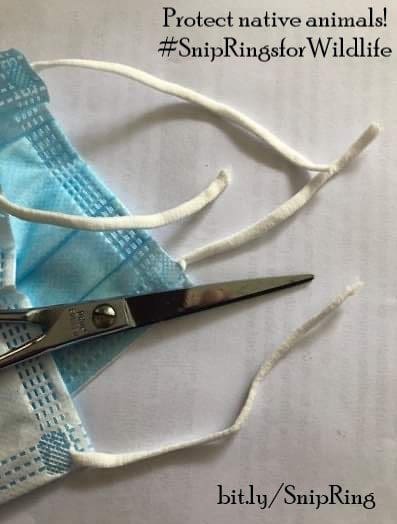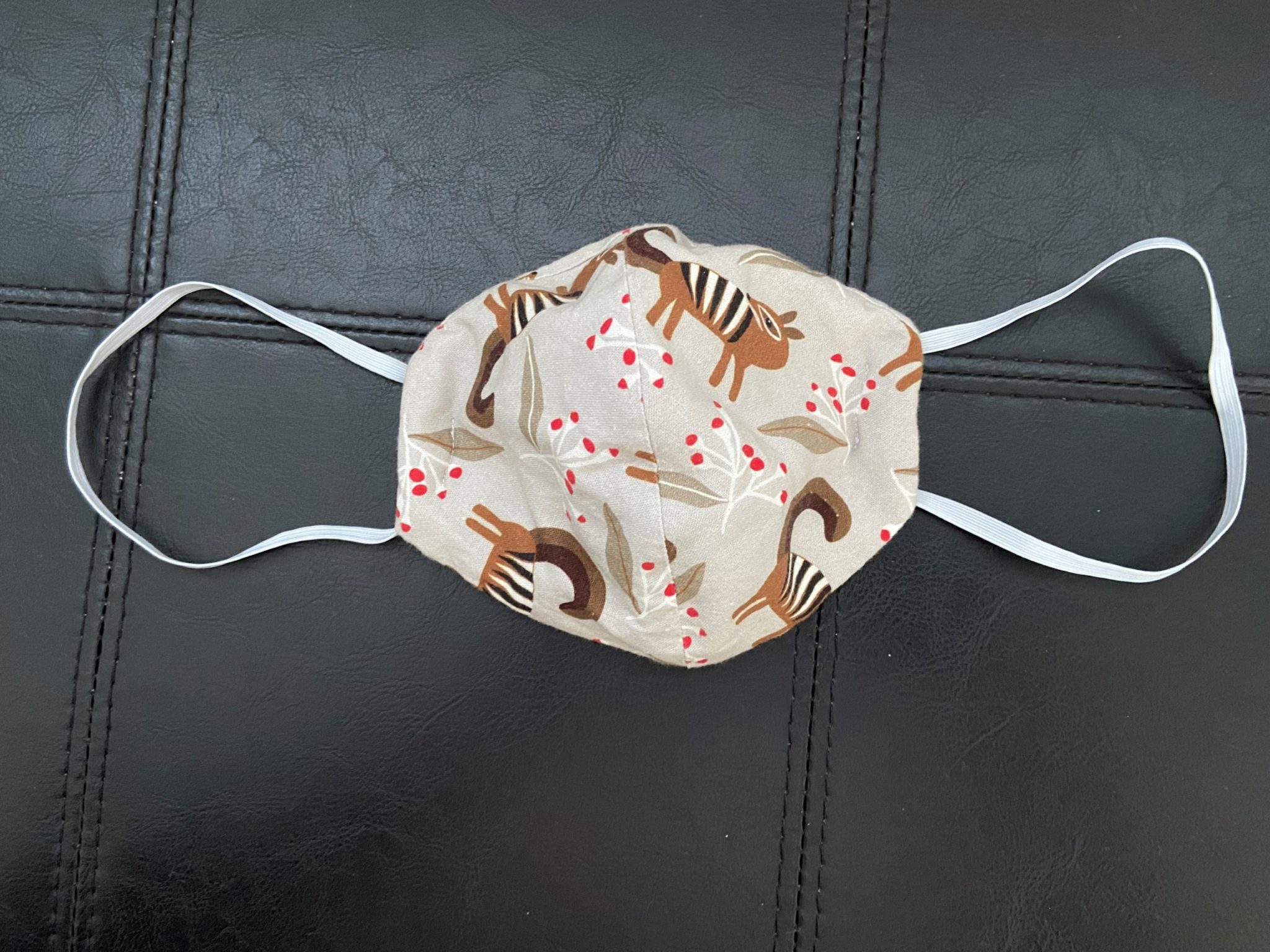 THE IMPACT OF PLASTIC DOME-SHAPED LIDS ON WILDLIFE
A Step in the Right Direction
We were delighted to see 7-eleven Australia using paper lids (and straws) on their products as of November 2022.  They have removed their transparent dome lids to a new white lid made from plants - sugarcane pulp and bamboo pulp.  Although this is a step in the right direction, we hope that there will not be a need for ring-shaped lids in the near future.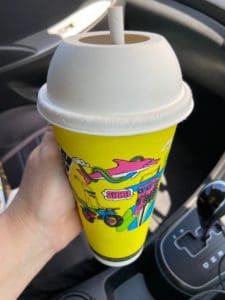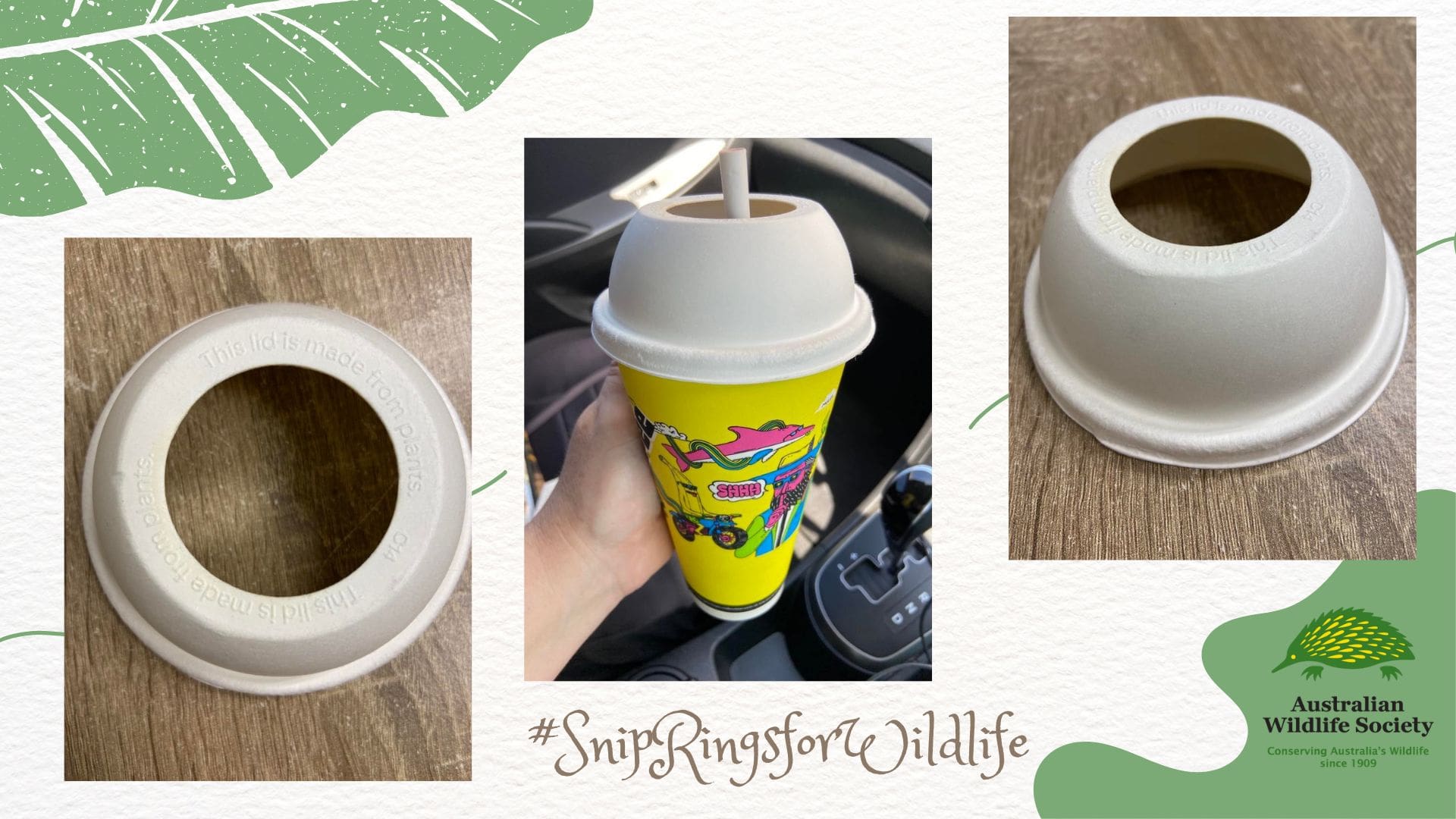 THE IMPACT OF SHARK NETS ON WILDLIFE
According to a Department of Primary Industries report on shark net performance, 376 marine animals were tangled in nets in 2021-22 in New South Wales.  That number included 51 target sharks and 325 non-target animals, such as grey nurse sharks and hammerheads, 130 rays, 40 turtles, one dolphin, and one humpback whale.
WHAT TO DO IF YOU SPOT NATIVE WILDLIFE THAT IS ENTANGLED
Entangled Wildlife Australia is a citizen science project that allows members of the community to record sightings of native wildlife that are found entangled in items such as barbed wire, fruit netting, fishing netting, or other forms of entanglement e.g. discarded ring-shaped items.  The Australian-wide database of wildlife entanglements is used to identify risk hotspots, key risk factors, and the range (and prevalence) of species impacted.  
If an entangled animal is alive or if you are unsure, please first call your nearest wildlife rescue group before recording its details and location in the app. If the animal has been deceased for some time, please record this in the app along with a photo for verification purposes and to minimise possible duplication of a recording of a sighting. Please note: to minimise undue stress on an injured and already stressed animal, please ensure that the photograph is taken from an appropriate distance.