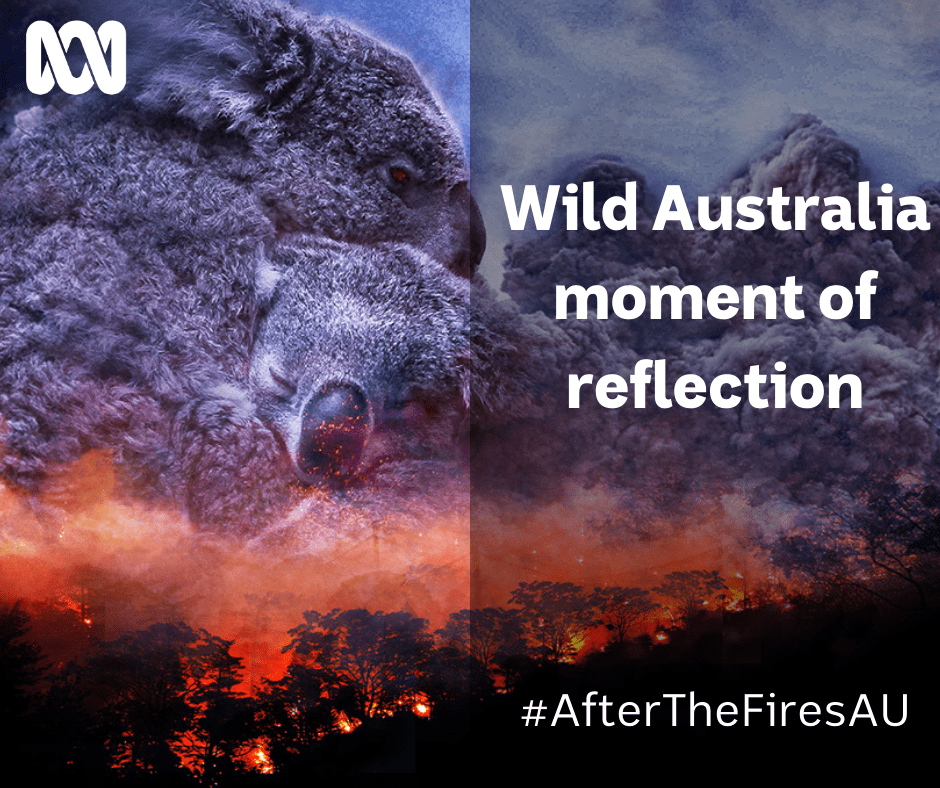 #AftertheFiresAU
Charting the recovery of wildlife in the aftermath of Australia's catastrophic bushfires through stories of hope and resilience. Narrated by Hugo Weaving, the film provides an urgent message to safeguard our environment.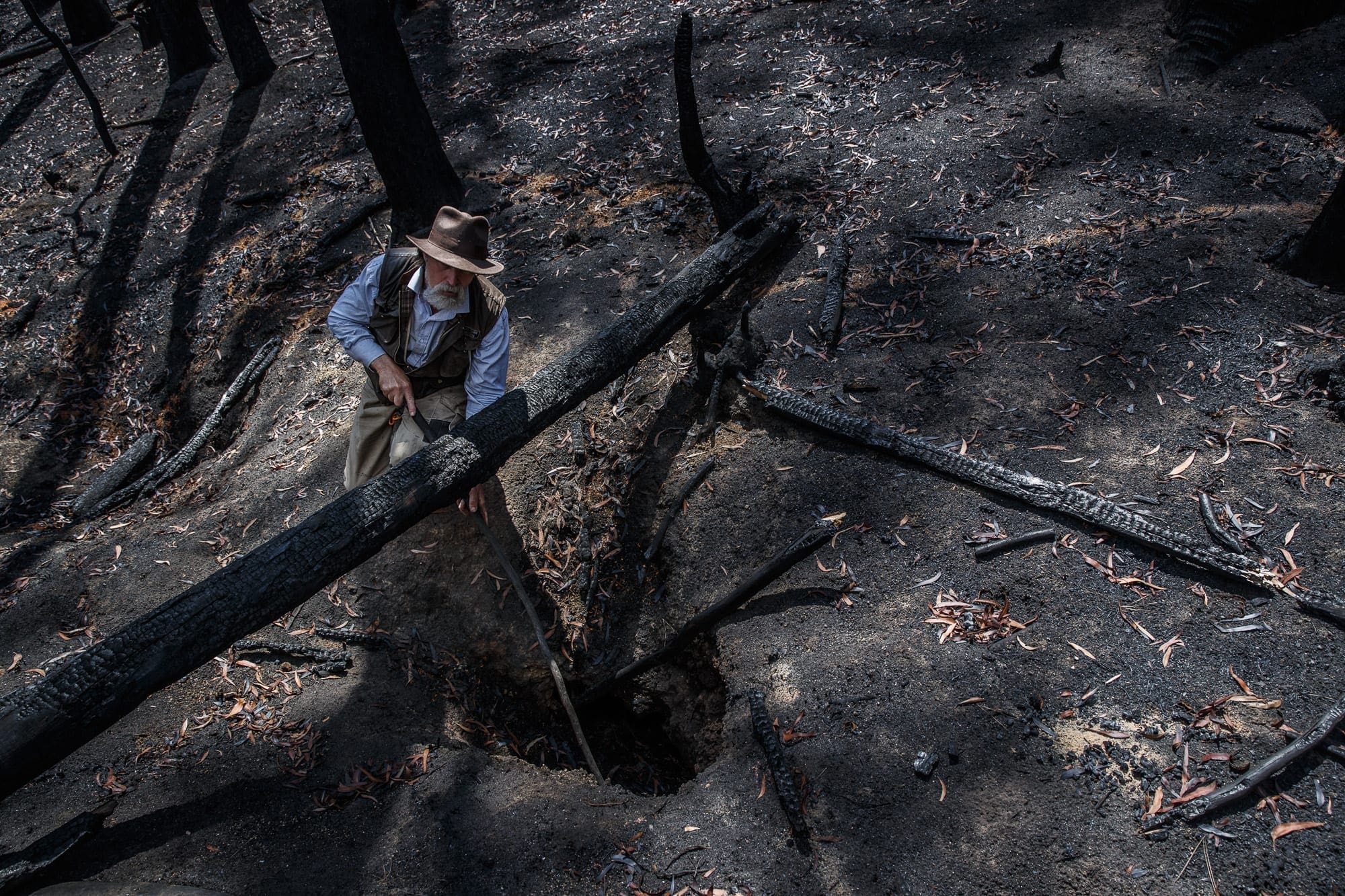 John Creighton, Wombat Care Bundanoon, amidst the bushfires providing supplementary food and water for the local wombats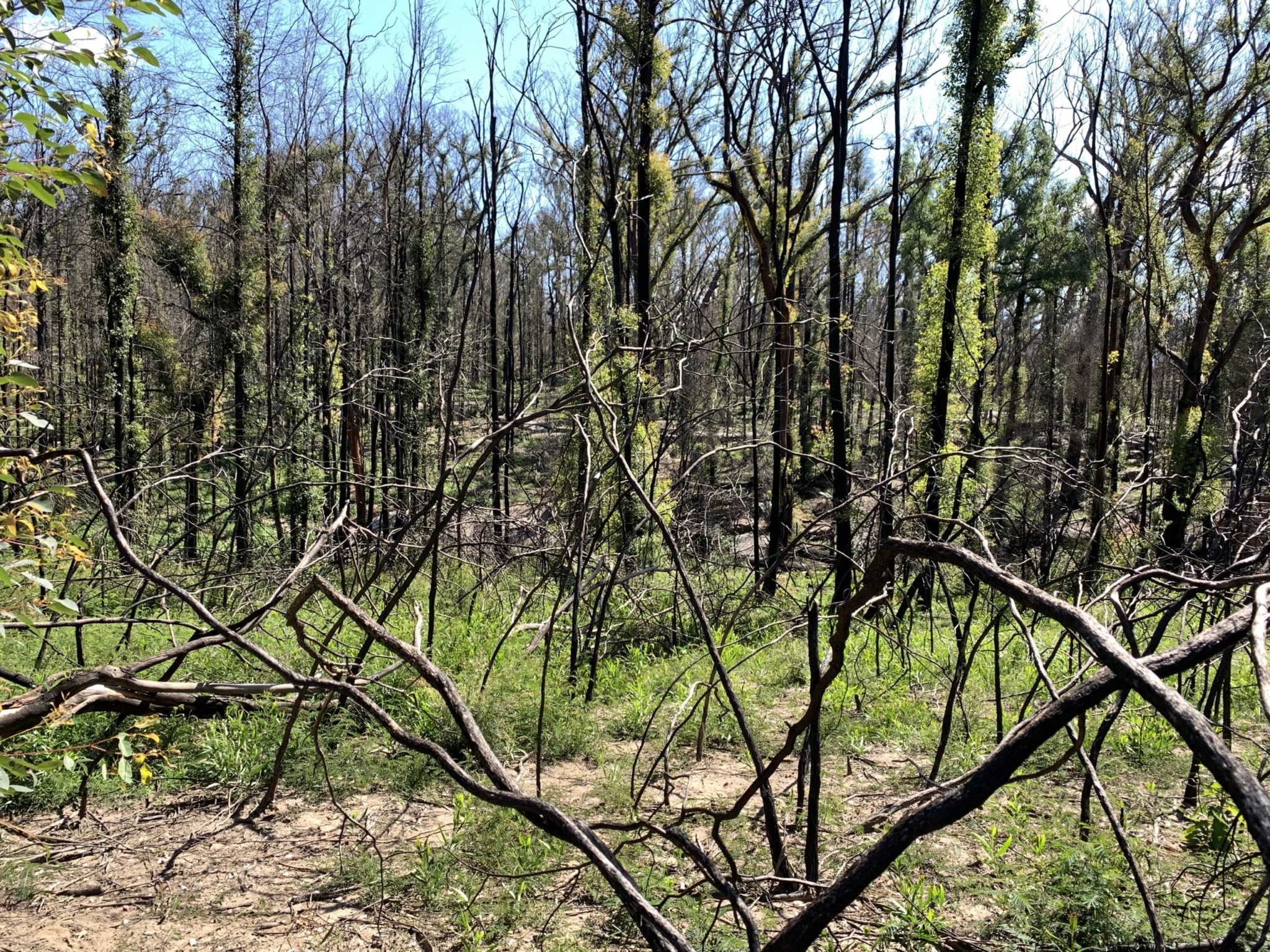 Re-growth after the fires in Kangaroo Valley
Reflections for Australia's wildlife
ABC and Australian Wildlife Society are encouraging the community to hold a moment of reflection, with the sounds of nature, to honour Australia's lost wildlife. 
The 2019-2020 Summer bushfires is recognised as the worst wildlife disaster in modern history. Three billion animals were killed or displaced.  When we lose loved ones, we hold funerals as a ritual to help process the loss. That is why ABC and Australian Wildlife Society is encouraging Australians to hold a reflection event in the days following the broadcast of Wild Australia: After the Fires which aired on ABC and iview on Tuesday, 1 December, 8:30 pm.  Hold a moment of reflection with others, then have a constructive discussion about how you can play a part in protecting our precious native wildlife.
Use the resources in the guide below to plan, promote, and host a Wild Australia moment of reflection event or hold a personal moment of reflection to honour Australia's lost wildlife.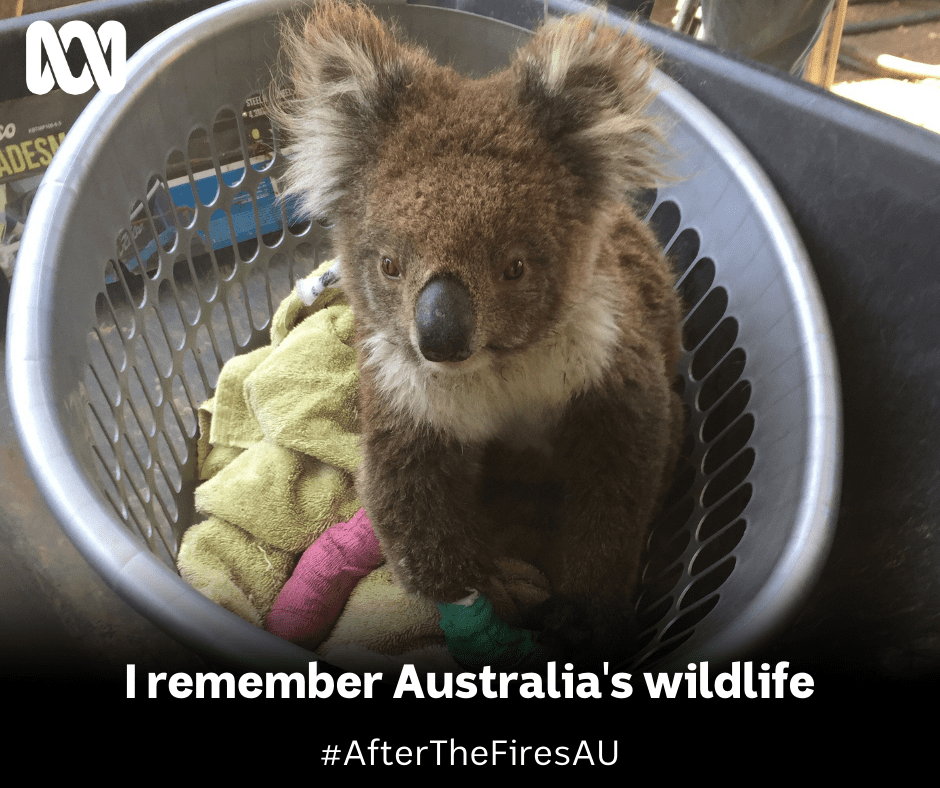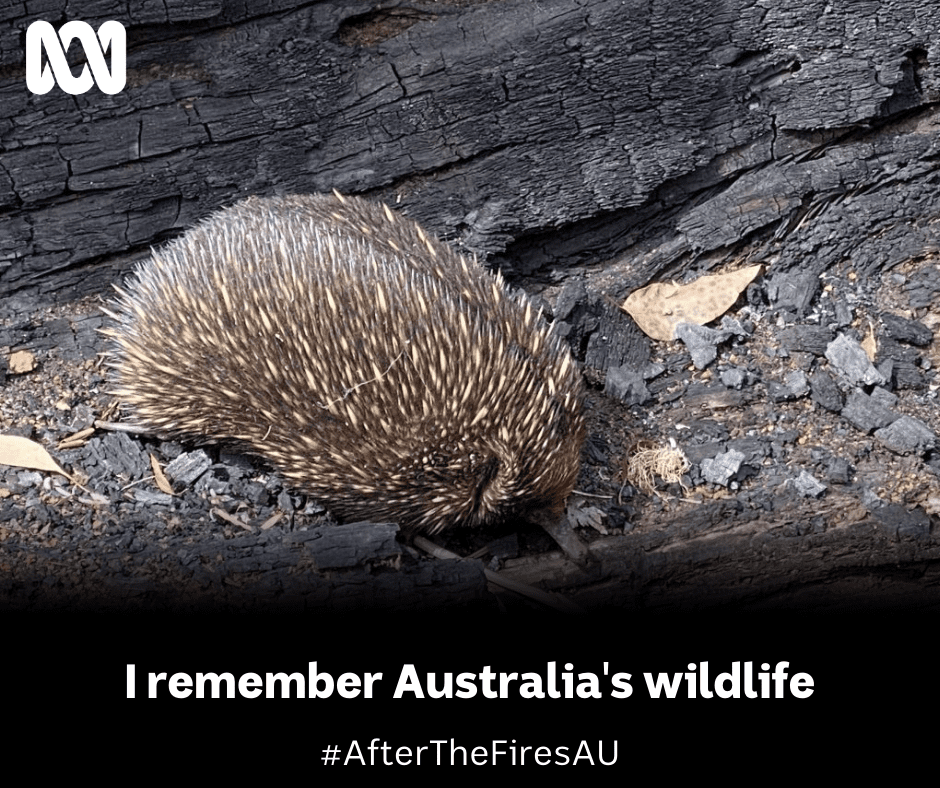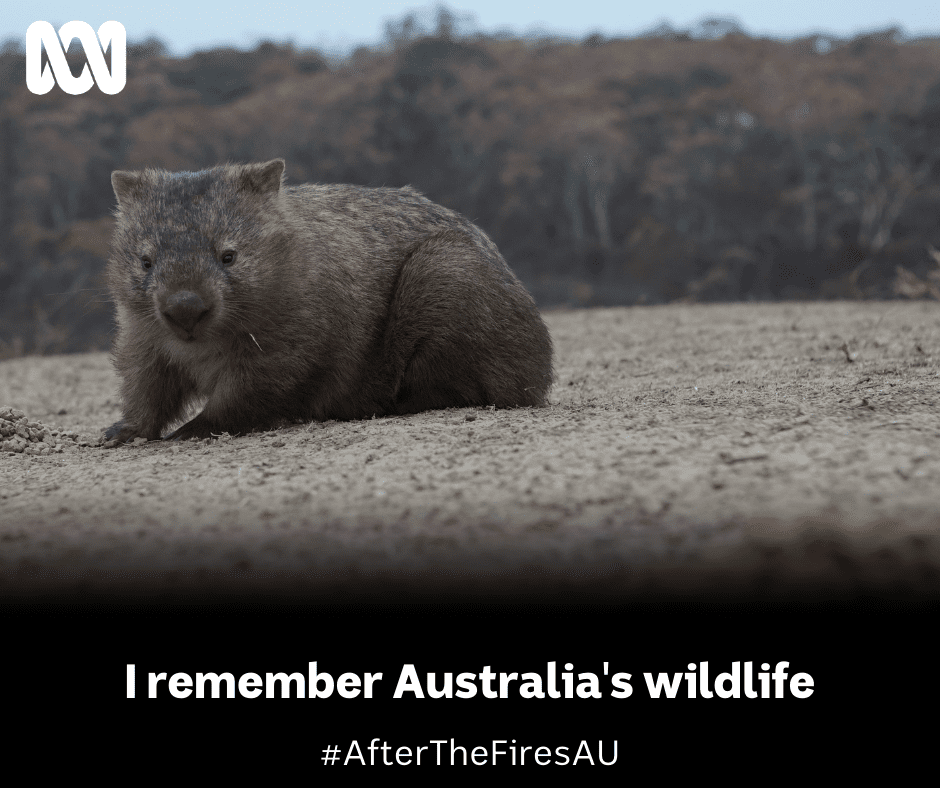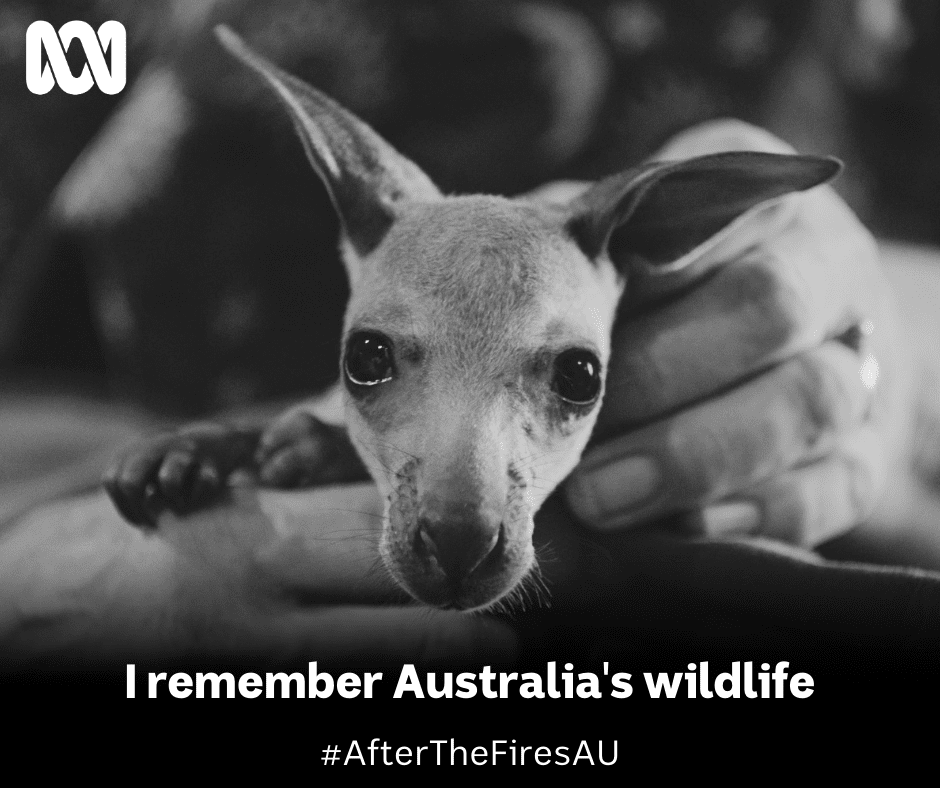 Take further action to protect Australia's wildlife
Account Name: Wildlife Preservation Society of Australia trading as Australian Wildlife Society
Bank: Commonwealth Bank Of Australia
BSB: 062-235
Account: #10696157
Description: AftertheFiresAU
(For international donations, BIC/SWIFT code: CTBAAU2S)