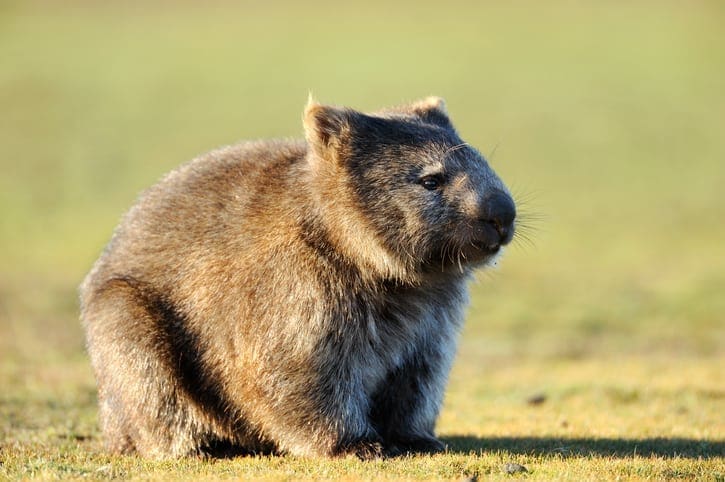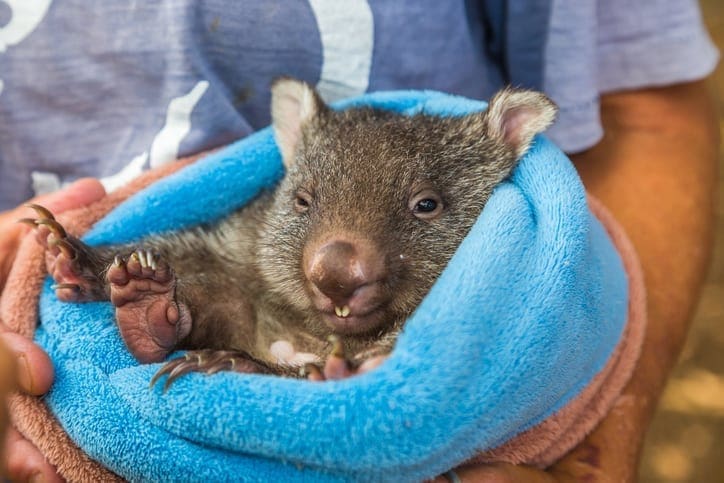 A word about the wombat from the Australian Wildlife Society
Have you seen a wombat?
Log your sighting at WomSAT.org.au
Wombats are mysterious creatures, usually venturing out of their underground burrows at night and hiding under the cloak of darkness. There are three species of wombat and all are short and stocky bundles of bravado! There's the:
Critically endangered Northern hairy-nosed wombat which can only be found in one small area in outback Queensland. MORE »
» REQUIRES ADOBE ACROBAT READER TO VIEW. YOU CAN DOWNLOAD FREE VERSION HERE.
The Southern hairy-nosed wombat mainly lives in South Australia and is South Australia's faunal emblem. The Department of Environment and Natural Resources treats them as an abundant species even though the population is not known. Their status is listed as 'common within their limited range' despite research showing up to 80% of certain populations died from mange in 2004 and up to 90% due to drought in 2002. There is believed to be less than nine individuals in Victoria and NSW combined, although they are not listed as a vulnerable species.


The bare-nosed wombat used to be known as the common wombat. The bare-nosed wombat is located in pockets throughout South East Australia, including Tasmania.
 How is the Australian Wildlife Society helping, and how can you help?
 Members of the Australian Wildlife Society have been working since the Society's foundation in May 1909 to preserve and protect Australia's wildlife in all its forms.
One of our most recent projects is helping to raise the profile of the wombat and protect all wombat species from decline.
Wombats are (one of) Australia's least understood marsupials. While the kangaroo has international acclaim there are not many people who have seen a wombat in the wild - many don't even know what one looks like!
We invite you, a visitor to our website, to also help and support the program to "Save Wombats" by making a donation to the conservation work of the Society. MORE »
Also check out these other wombat conservation groups that are working tirelessly to save all species of wombat before we lose them forever.
Wombat Protection Society of Australia - www.wombatprotection.org.au
The Wombat Foundation - www.wombatfoundation.com.au
Wombat Awareness Organisation - www.wombatawareness.com
Cedar Creek Wombat Rescue - www.cedarcreekwombatrescue.com
FourthCrossing Wildlife - www.fourthcrossingwildlife.com
 Do you love wombats? 
With your support we can save Australia's precious wombats
Join the Australian Wildlife Society's wombat donation program for as little as $10 or more each month and together we can make Australia a safe place where native wildlife conservation matters.
Please support our wildlife conservation work.
Help save Australia's precious wildlife by making a donation to the Australian Wildlife Society
 Please support our wildlife conservation work. Click here to make a donation »