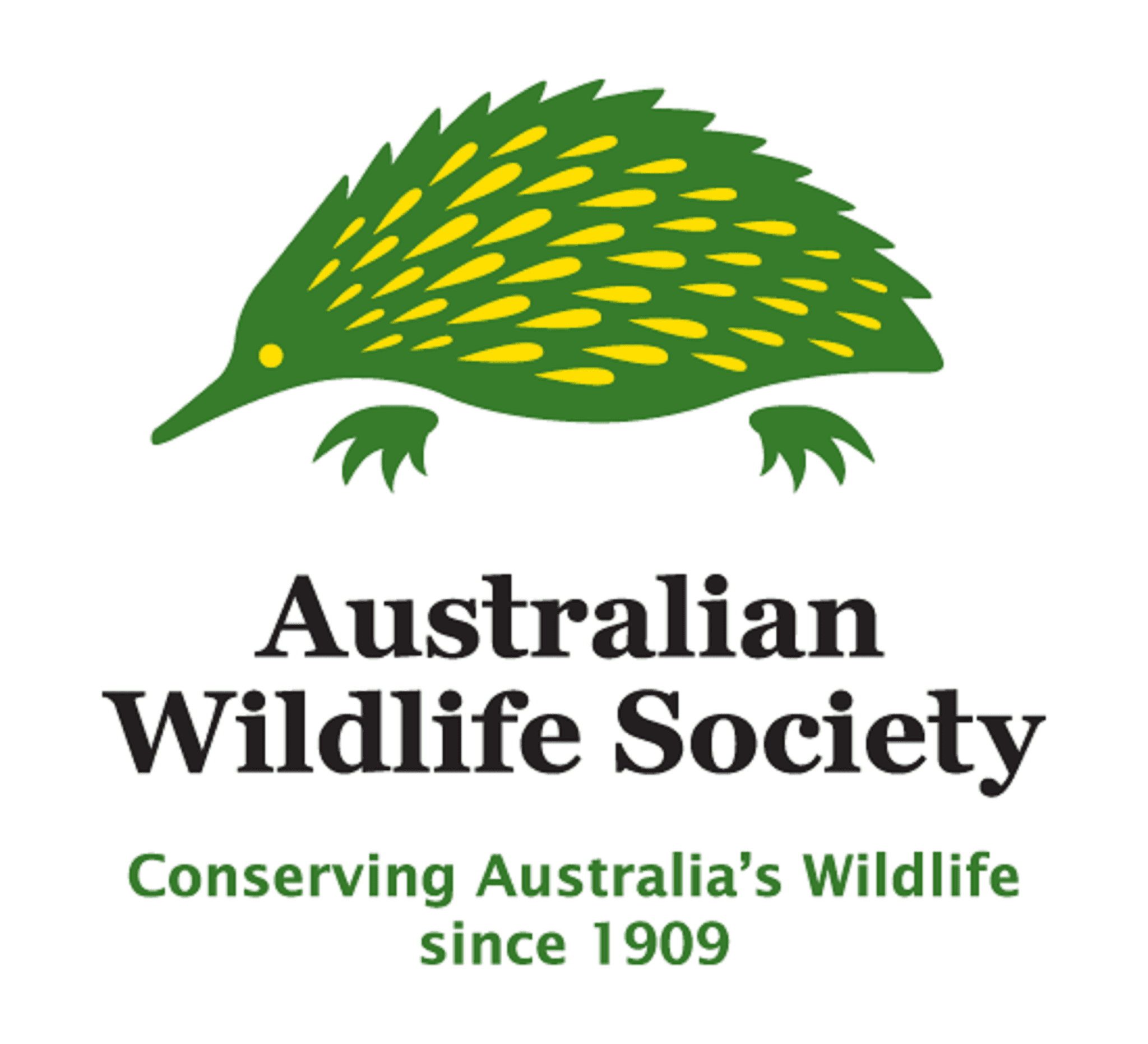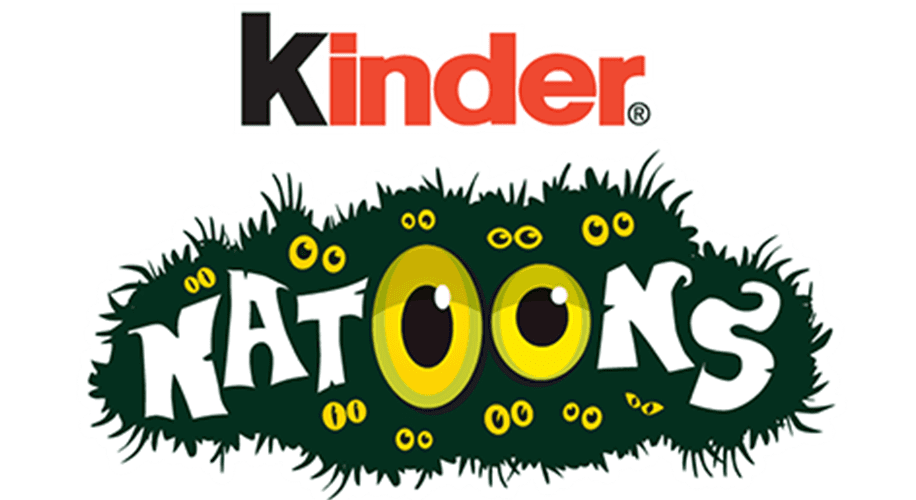 Kinder Natoons Sponsorship to save endangered native wildlife
In 2020, the Australian Wildlife Society accepted a significant sponsorship
from family-owned confectionery brand, Ferrero as part of their new
Kinder Natoons
series which aims to help save endangered native wildlife across Australia. 
Wildlife conservation projects that we are supporting
The Kinder partnership supports a range of wildlife projects helping to protect Australia's native wildlife.

 
Cedar Creek Wildlife Hospital - New South Wales
Cedar Creek Wombat Rescue Inc & Hospital is a not for profit organisation that is recognised as a charity by the Australian Charities and Not-for-profits Commission.  It is operated solely on donations, and contributions from its founders Roz and Kev Holme.  Over 38 years ago, Roz and Kev Holme recognised the plight of the bare-nosed wombat (Vombatus ursinus).  The loss of habitat, road hazards, and debilitating sarcoptic mange have all contributed to the steady decline of the bare-nosed wombat.  Along with wombats, they care for many other species of native animals with the focus being on animals that require more than routine care to get them to the point of release.  Cedar Creek is dedicated to rescuing not just orphaned joey wombats but also sub-adults and adults that need medical care whether it be from accident, injury, mange or extreme weather events. The number of wildlife requiring treatment and rehabilitation is increasing.  Through the support of the Australian Wildlife Society as part of the Kinder project, Cedar Creek is expanding and upgrading its wildlife hospital and adding additional intensive care unit pens, to ensure that Australia's native wildlife receives superior treatment and support.  The Society greatly admires Cedar Creek's work in helping to conserve Australia's native wildlife MORE >> MORE>> MORE>>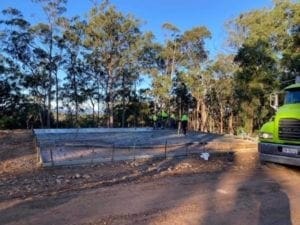 The cement trucks arrive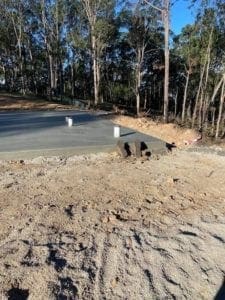 The wildlife hospital slab is placed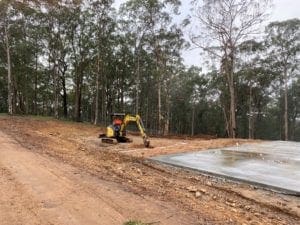 Wildlife hospital development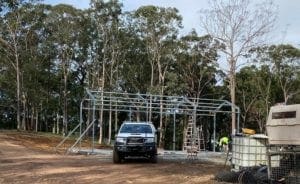 Wildlife hospital frame being assembled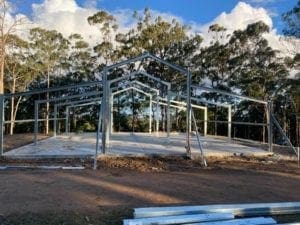 Wildlife hospital frame MORE>>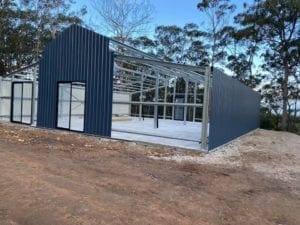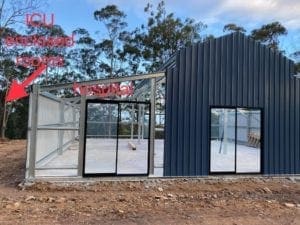 The doors are in and vermin seal is completed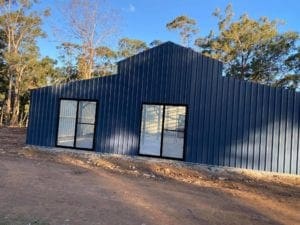 The downpipes are in and development is speeding ahead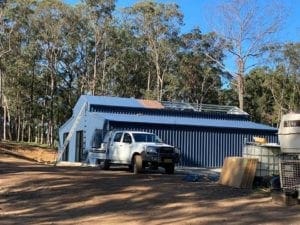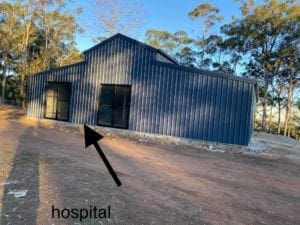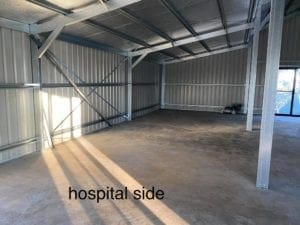 The roof is on and the insulation is in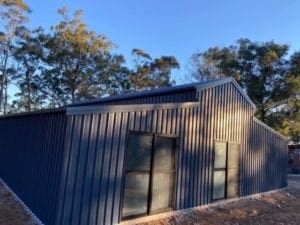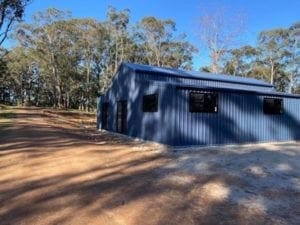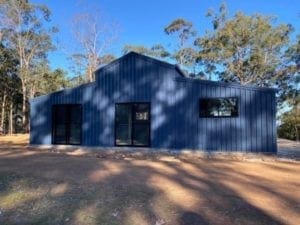 The development is speeding ahead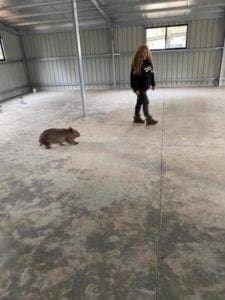 Roz and Dusty (wombat) working on their plans for the new enclosure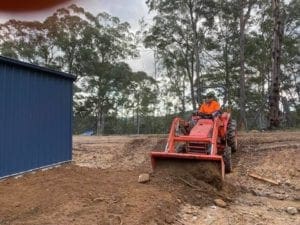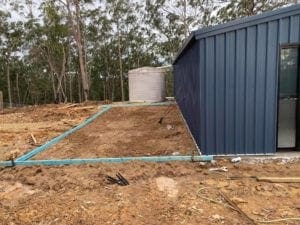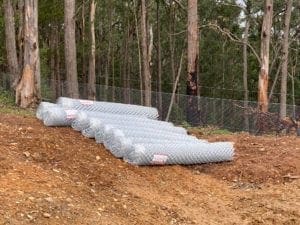 Roz and Kev preparing the land for the Intensive Care Unit pens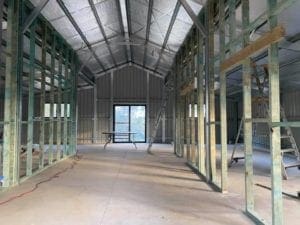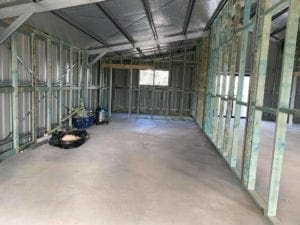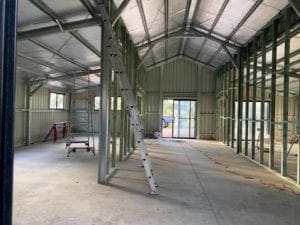 Development inside is coming along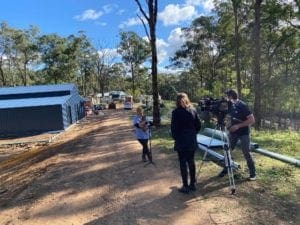 News story on the new wildlife hospital MORE>>
Australian Ecosystems Foundation - New South Wales
Australian Ecosystems Foundation/Secret Creek Wildlife Sanctuary is a not-for-profit registered environmental organisation dedicated to saving Australian wildlife by protecting habitats and maintaining natural ecological processes. They assist in the management of important habitats to ensure that the wildlife within is protected.  They are involved in the management of over 3000 hectares of land as well as conducting research and captive breeding to improve the future for Australian endangered wildlife. Scientists from the University of New South Wales have established a mountain pygmy-possum (Burramys parvus) breeding program at Secret Creek Wildlife Sanctuary. Through sponsorship from Kinder (Ferrero Australia), the Society is playing a key role in the preservation of the mountain pygmy-possum by helping to fund this program to help save this species from a changing climate and possible extinction MORE >>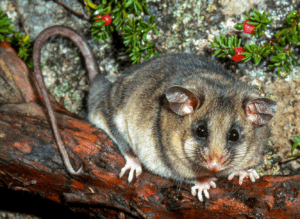 Mountain pygmy-possum (Burramys parvus)
Cairns Turtle Rehabilitation Centre - Queensland
Friends of the Western Ground Parrot - Western Australia
Bat Rehabilitation Shelter - Tasmania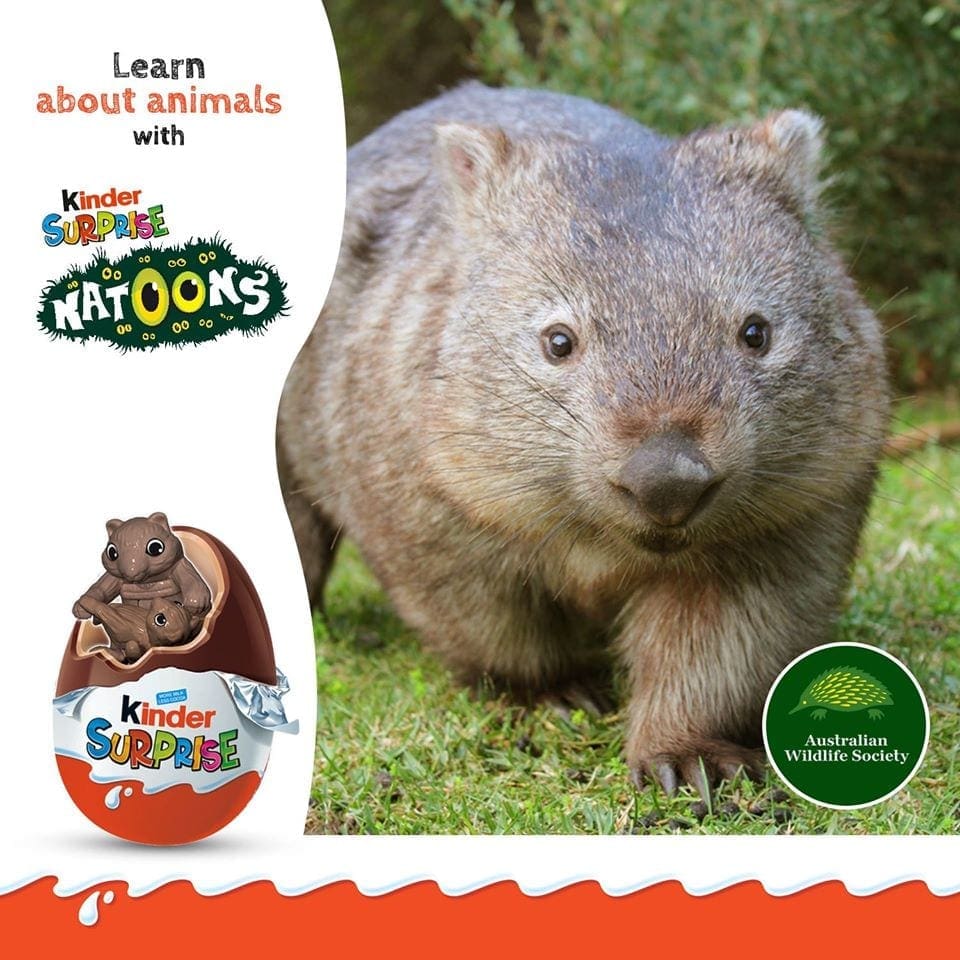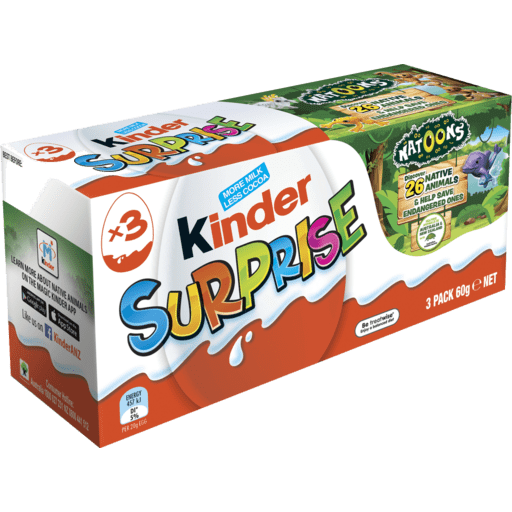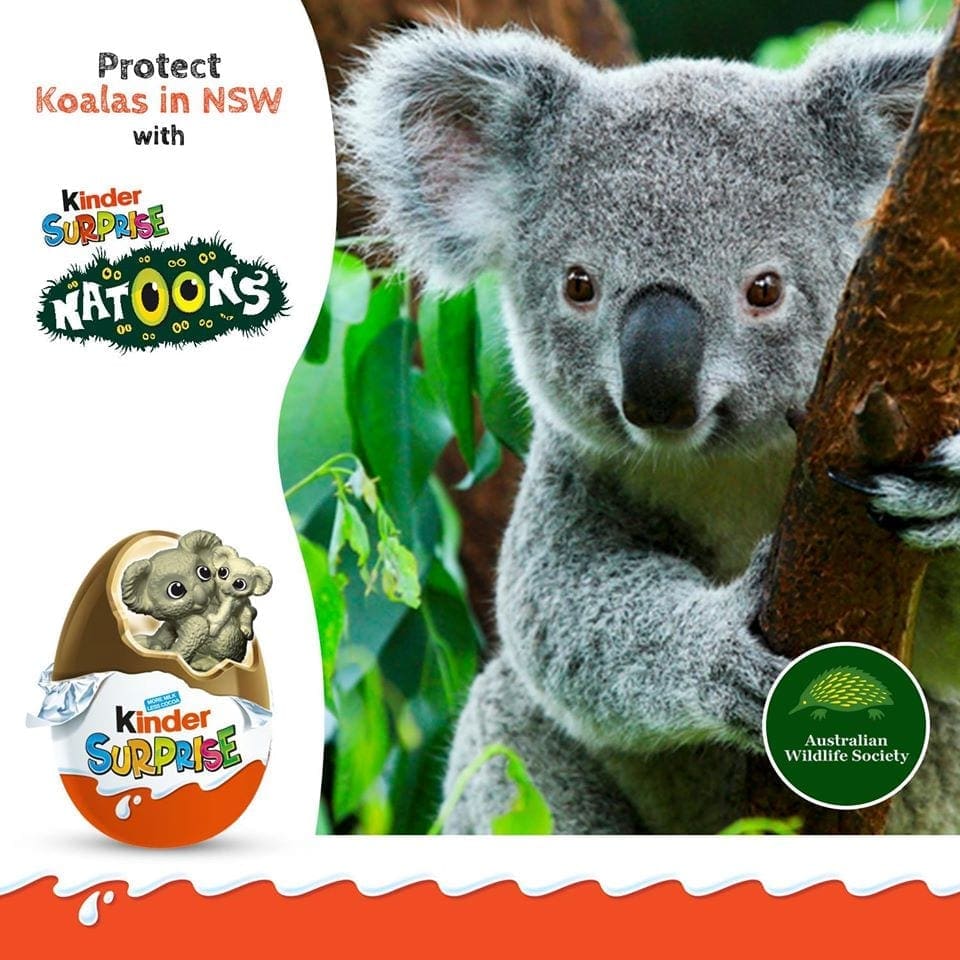 Who is Ferrero Australia?

Michele Ferrero, the son of a chocolatier, had a dream. He wanted to pioneer chocolate especially for children and for those who are children at heart, regardless of age. And so he created a delicious treat with family values at its core: Kinder Chocolate. Kinder NATOONS is sponsoring the Australian Wildlife Society, enabling us to support a number of wildlife conservation programs in each state of Australia, and one in New Zealand. Kinder is also supporting us in our mission to raise awareness of Australia's and New Zealand's endangered wildlife species. We acknowledge the generous support of Ferrero Australia in their Natoons program to help us raise awareness of all our endangered wildlife species through this new wildlife conservation program.
"We would like to acknowledge the generous support of Ferrero Australia. The sponsorship helps us raise awareness of native endangered wildlife species. The groups selected by the Australian Wildlife Society will see much needed funding of a number of critical conservation programs" Patrick Medway, Chief Executive Officer Australian Wildlife Society.